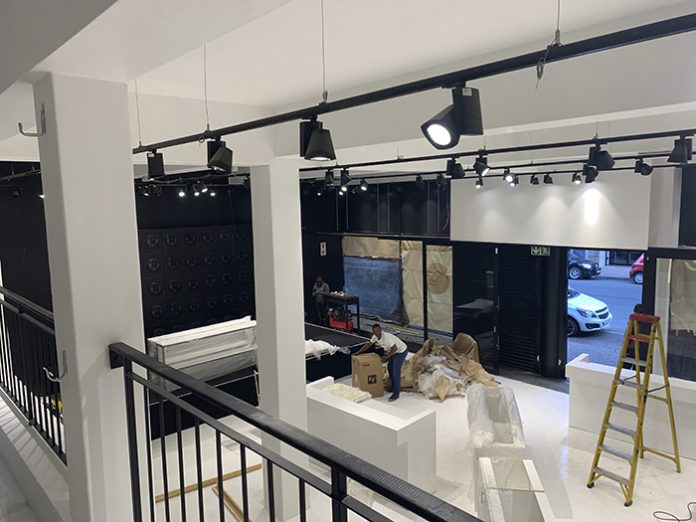 Three years ago, when Teboho (aka Tee) Lekhula, long-time employee of Prosound decided to venture out on his own, the company encouraged him to do so and took his company TNL Technical Services and Installations under their wing as an Enterprise development project in 2017.
Tee was introduced to Prosound in 2008 when still a teen. He started in the rental division, as a general tech and through hard work and dedication he was able to climb the ladder to become the Head of Rigging, "They gave me an opportunity to learn the industry inside and out which is why they still have my back today."
When asked why she was so determined to back TNL Buyiswa Mgedezi, HR Director of Prosound said: "From the time that he was employed by Prosound, working with Tee has been nothing but splendid. He is one of the most diligent, focused and self-motivated people I know. Tee's can-do attitude has truly made assisting him in achieving his goals a rewarding experience. Seeing him grow TNL and create jobs is exactly what we aim to achieve through our enterprise development ventures here at Prosound."
Recently TNL undertook an installations project for the AFROPUNK Johannesburg Festival Management (which are affiliated with the international movement started by in America back in 2002) who were establishing a permanent office and POP-Up venue in Braamfontein. The premises will be utilized until 2020 as a Production office for the annual festival staged at Constitutional Hill every December.
He and Warren Bokwe, of AFROPUNK came to know each other participating in regular Redbull Sponsored events and built a relationship. Tee said: "After an exchange of ideas then boom!!! an installation idea came about." Riaan Jacobs joined the team as a consultant bringing his expertise and experience to the mix.
Pepe Khumalo of Prosound was involved from the beginning. The original brief was received in January, he worked with the client giving advice up until the venue launch on the 28 May even have two of the four ZLX 12-inch active loudspeakers sprayed white, to blend in with the white wall and the remain two black were rigged on a black wall. Riaan commended Pepe on his professionalism, eagerness to help and how quick he was able to deliver quotes.
The venue was not suitable for large sound systems having previously being a clothing store, Riaan designed acoustic panelling to alleviate this which TNL installed. The object of making the venue more acoustically friendly was successfully achieved.
The installation took only four days with two days afterhours as no drilling was allowed during normal working hours as this would disturb the other offices in the building.
"When the system was up and running it was so satisfying and exciting hearing the system fired up – supported by an additional two EV ELX 18-inch powered subwoofers, brought in just for the launch. All the hard work and planning had been worthwhile at the end of the day," said Tee.