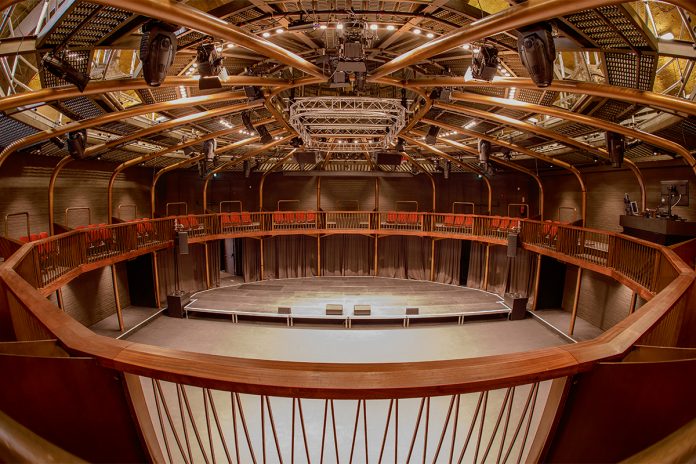 After years of regularly manoeuvring a heavy, ageing speaker system to facilitate the wide variety of events held at The Albany, an Arts Centre which sits in the heart of Lewisham, southeast London, Ben Stephen, Head of Production, is delighted with the installation of a new EM Acoustics Reference Series setup.
"The theatre is designed as an Elizabethan courtyard theatre in the round," explained Stephen. "So, it feels a bit like the Globe – but different, and also feels a bit like the Roundhouse – but differe nt. It is smaller than those two, but we get asked to do everything you can imagine, and with extremely high production values.
"In 2019, in the middle of a season, there would be occasions w hen we were swapping the configuration from end-on staging for stand ing gigs, to seating banks for theatre shows, and even in-the-round productions two or three times a week. That challenge pushed us, we solved a lot of the physical challenges during a refurbishment in 2016 but one thing we had not been able to solve was the PA. Way back in 2005, we inherited a system from the National Theatre, and i t was great at the time, but it is big and heavy and awkward to rearrange. We knew we needed to plan for something to change because as time passed, spare parts were getting harder and harder to get hold of."
Read the full story in the latest issue of MONDO-DR.