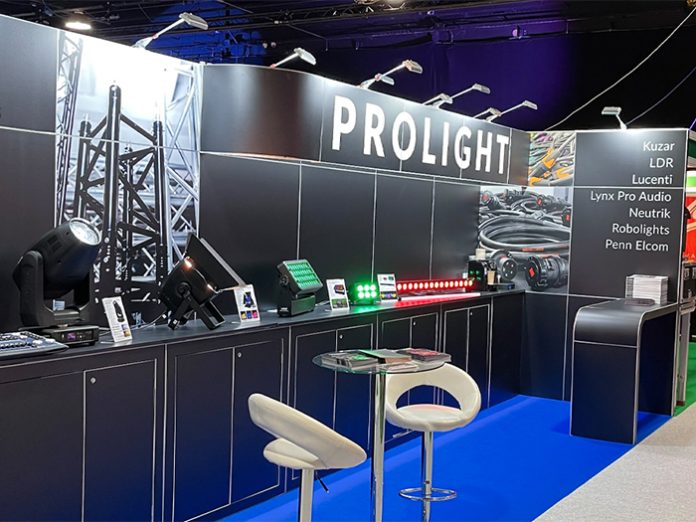 Prolight has had a busy few months, not only with new product releases, but also with the return of Plasa Focus in Leeds. One of Prolights latest addition's to distribution is Lucenti, who we it is now representing in the UK – Raising the bar in lighting with its Blackwave pixel bar series and Vinci DMX addressable festoon lamps.
Blackwave series
This IP66 rated series really opens up a whole host of opportunities for installer and lighting designers. The Blackwave Pixel Bars from Lucenti are pixel mappable bars controllable by Art-Net or sACN. They feature a wide 120° viewing angle and feature a black stealth front cover. Clear, frosted, rounded or square covers are also available to further increase the versatility of these fixtures.
The system is configured by using one controller for up to 64 bars arranged in groups of 8 (1m bar) or 16 (0.5m bar). The strips are easy to link via the Blackwave combined power and data cables, and benefit from automatic patching, configuration and a bi-directional feedback and monitoring using the revolutionary www.klstr.tech technology.
The 1m and 0.5m bars are designed to be used in demanding environments like stages, clubs and on the move with rental companies. The double chambered lightweight metal housing provides enough strength to interlock multiple bars, additionally, they feature a back rail to ensure easy mounting and a variety of rigging possibilities with the multitude of accessories available.
Vinci series
The Vinci DMX addressable lamps take festoon to the next level! These durable IP67 weather resistant LED lamps have Polyethylene terephthalate housing and come in a variety of styles. With a stunning output and perfect dimming, the application possibilities are endless. Combined with the Vinci controller (also IP rated for outdoor use) these lamps are easy to operate with powerline communication technology; Both power and data can be sent along a standard festoon harness up to 240m.
Prolight at Plasa Focus
Plasa Focus 2022 continued the Leeds tradition of a busy and informative show. Prolight chose to exhibit fixtures from LEDJ and eLumen8 along with the exciting new pixel bars from Lucenti whose products have recently been added to our portfolio of distributed lines.
Business Development Manager, Bernie Marsh commented; "It's good to be back demonstrating our new products to a receptive cross section of customers, there was a positive response from everyone we met".