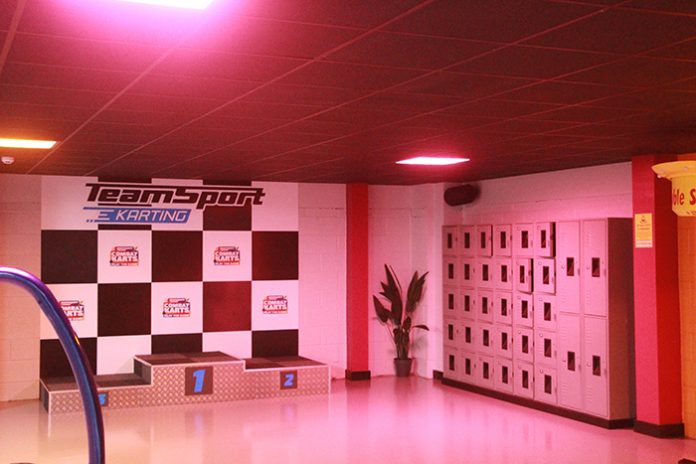 With an eye and ear on every detail, TeamSport recognises the importance of high-quality audio provision. Audio upgrades to TeamSport's sites are carried out by Pro Audio Systems (PAS), who have been the company's chosen supplier and installer since 2016. An example was the upgrading of audio in the reception areas of 12 TeamSport sites in 2023.
The experience of regular site visits has given a PAS strong insight into what TeamSport is seeking to achieve, allowing its team to hone specifications accordingly. EV loudspeakers are now the exclusive choice for the sites, having been recommended by PAS for their performance and value.
Projects and Facilities Director at TeamSport, Dave Rich, who has been involved with design and build projects at new and existing sites for more than five years, was looking for a more professional system that allowed music playback across multiple zones with individual volume control for each. He feels that working with PAS over the years has delivered exactly what TeamSport needed:
"The team at Pro Audio Systems helped me to create systems which suit all our requirements. As we've developed our offering, the sites now include bars and ancillary leisure experiences, so we needed a solution in place which not only delivered premium audio from our internal music player, but gave us that essential individual control over each zone."
Whilst the layout of each site differs and each system is effectively bespoke, each designated zone for the most part draws on the same components. Reception areas are equipped with EV EVID C4.2 4" ceiling mounts, while EV EVID C8.2 8" ceiling mounts are deployed in the bars.
In the spectator areas, EV EVID 6.2 dual 6" surface mount loudspeakers provide high power and high performance as well as a pleasing aesthetic. Each site is equipped with an Audio Technica System 10 handheld digital wireless microphone system for announcements with a Cloud 4 Zone Rack Mount Venue Mixer for flexible control of each area.
Rich concluded: "All the work carried out by Pro Audio Systems over the years has hit the mark both in terms of audio quality and suitability for our requirements."