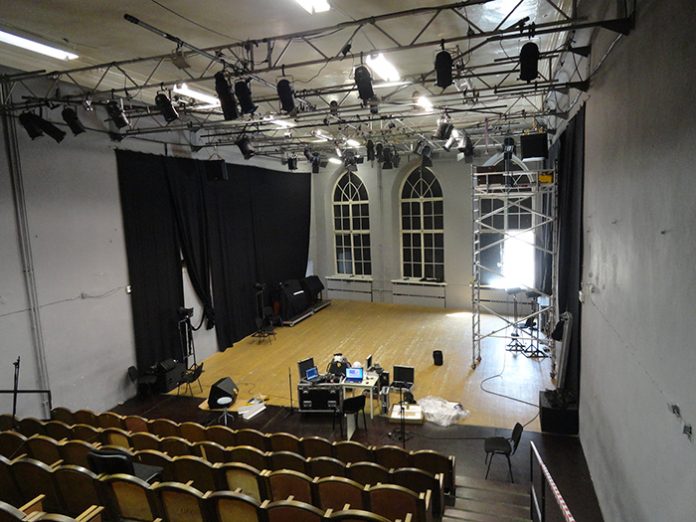 One of Tallinn's most progressive performing arts centres, Kanuti Gildi SAAL, recently installed a new sound reinforcement infrastructure, with Powersoft's X series amplification at its core.
Situated in the Estonian capital's historic Old Town, the 150-seat theatre is the first privately-run venue in the country devoted to the genre of contemporary performing arts.
However, according to Priit Kivimägi from Heliart OÜ, the Powersoft distributors and system integrators, the former house PA had been in service for more than 15 years and a more versatile system was needed to meet the needs of different acts, with no specific fixed stage configuration. And so he set to work on a redesign.
"As the venue hosts lots of international acts, bringing different guest engineers, the system also had to be rider friendly. And since the amp rack is located in another room they needed the remote option to monitor or quickly reconfigure the system should it be necessary," he said.
Based on their familiarity with the venue, Heliart were the obvious candidates for the work. "We already had an idea of what the system should be capable of and set up several of our stock demo systems. We conducted listening tests and received input from all interested parties."
Since the system would be covering the whole gamut of performing arts — from simple speech reinforcement to high SPL live band shows — plenty of headroom was required. "Despite the small footprint, the main [EAW QX364] mid/high system consists of 10 high power drivers — and all are driven by a single Powersoft X4. We have an enormous amount of power available in just 1RU." In fact the 4-channel X4 is capable of delivering up to 5,200W at 2 ohms per channel.
"With the inbuilt DSP and an additional EAW UX8800 4-in/8-out processor we have endless possibilities," continues Kivimägi. "We are able to expand the system, feed distributed systems etc … and with the X series intelligent power supply you don't have to worry about rebuilding the electrical system. With an option of single, bi, or three phase power inlet you simply adapt."
With space at a premium, there were other compelling reasons for choosing the Powersoft / EAW partnership, including budget. "We have supported several international acts using this combination. Having helped guest engineers tailor the specific sound they look for I know how pleased they have been with the system and how effortless the procedure was."
But economy of space was the overriding factor. "We are talking about an amplifier which is capable of delivering 20kW of pure undistorted power in 1RU, with flat phase response. This factor, along with the diverse power inlet options, meant that we were able to use the existing racking and electrical system without the need of any additional costs."
Limited as to where they could install the main L/R speakers they also needed a loudspeaker system with good horizontal and vertical pattern control in order to keep the reflections from the walls and ceiling to a minimum. Further versatility is derived at the low frequency end from the inbuilt cardioid feature of EAW's active Redline subwoofer — controllable via a simple push of the button.
After running the system for two months, the theatre couldn't be happier with its purchase. "The system is a huge upgrade from our old reinforcement set-up in overall sound quality, intelligibility and coverage," states house engineer Revo Koplus. "The house EQ requires minimal or no adjustment to meet the preference of the most demanding guest engineers."
And in summary, Priit Kivimägi is in no doubts about the advantage Powersoft's X series has brought to Heliart's inventory since its introduction in 2014. "It has certainly made life a lot easier," he confirms. "With X series we have an adaptive product. We can easily integrate the amplifier with an existing system or match it perfectly with a new design. We can power subs, line arrays, monitors or any other combination with just one product".