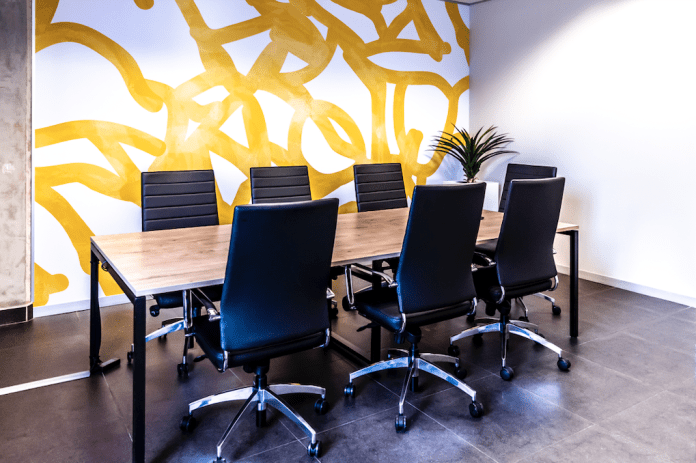 Stage Audio Works (SAW) Namibia, a leading international supplier, manufacturer, and distributor of complete technology solutions, recently moved into new offices in Faraday Street, Windhoek.
Leaving behind its old headquarters in Diesel Street, the new state-of-the-art facility will help focus and improve operations in the long term and provide a demo space for clients to experience SAW's application-ready solutions.
The office changeover was carried out in multiple phases to ensure that SAW Namibia's service to active clients remained unaffected. The new office offers a streamlined, professional design, whilst retaining the functionality required for SAW Namibia to serve its core markets.
Furthermore, clients within the corporate, media and entertainment industries will benefit from hands-on experience with products in the new experience centre. Naturally, the technology deployed at Faraday Street was implemented by SAW Namibia's own integration experts.
"We couldn't be more thrilled with our new headquarters. Our decision to move was motivated by the desire to separate our traditional musical instrument (MI) vertical from our physical showroom.
"Whilst the showroom played a crucial role in our business's foundation and growth, we recognise that times have changed," said Joppie Maritz, the Managing Director of SAW's Namibian branch.
"We continue to provide excellent service to the MI industry, but we have shifted to an online retail model, which has proven to be a win-win solution for everyone involved. This has enabled us to streamline our showroom experience and showcase our corporate installation and communication solutions more effectively."
"Our new building is smaller but meets our needs and vision for the future," he continued. "Originally, the space was a large, open-plan room – a blank canvas. We worked closely with an architect to plan the layout, tailoring it to our specific needs and constructing partitions and zones exactly where we wanted them."
The premises consist of four key areas: the showroom, a large meeting room and a smaller meeting room, alongside a general office space.
Each area is equipped with cutting-edge technology from SAW Namibia's portfolio, such as the Audac sound solution in the showroom and main boardroom.
SAW's visual solutions are also represented in the showroom, in the form of 4 Samsung 55-inch OMN Smart Signage screens, whilst MagicINFO server integration allows for easy content control and playback. This improves workflow and enables SAW Namibia to showcase its solutions to customers.
The larger of the two meeting rooms are designed around a Microsoft Teams Room on Windows (MRToW). Two 55-inch display screens provide high-quality video, while the Sennheiser TCC 2 ceiling microphone ensures excellent audio fidelity for all meeting participants.
The smaller meeting room is designed around a Microsoft Teams Room on Android (MTRoA) system, which natively offers 'bring your own device' (BYOD) capabilities. Participants can share directly to the 65-inch LED screen from their own laptop and utilise other installed technologies in the room. Both meeting rooms include room scheduling touch panels, integrated seamlessly with the rest of the unified communications.
"Recently, we've been serving a lot of corporate clients, who are attracted by the prospect of a better content management system," explained Maritz. "For our own benefit, as well as theirs, we have integrated a comprehensive solution that simplifies content, device, and data management for users, allowing them to create, publish, and monitor content on a single platform, and interact with it on any of the screens we have in the showroom.
"We can familiarise them with the technology and show them the benefits of these systems in real-time."
On the end result, Maritz concluded: "We cover all bases across these three rooms, as each is built on a different, innovative content-sharing system. With our new facility, we are better equipped to demonstrate the advantages of each option and help our clients select a solution to fit their unique needs."