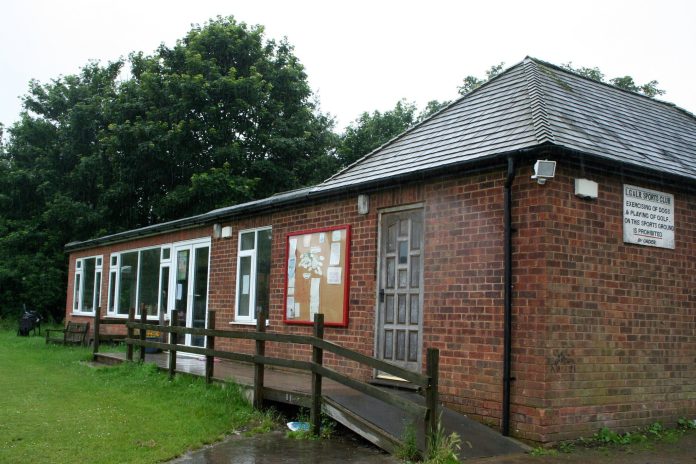 Lacey Green and Loosely Row Sports Club (LG & LR SC) situated high in the Chiltern Hills of Buckinghamshire is an archetypal English village hub.
Run entirely by volunteers, the Club hosts cricket, football and tennis sections, all of which rely on subscriptions and tireless fundraising to sustain sport for the benefit of the whole community.
The Club's simple pavilion which comprises changing rooms, kitchen and function room with bar, provides the focus for a wide range of social activities, including fundraisers, charity events and parties.
The Club's forward-thinking committee is always looking to improve its facilities whilst simultaneously ensuring it obtains maximum value for every investment made.
Sound reinforcement plays an important part in almost every social function staged at the Club, and with this in mind the committee wished to invest in a flexible PA that could meet its needs across the board. The HH Electronics Tensor Go portable system proved to be the perfect solution.
For many years, there had been a reliance on hiring in or borrowing systems, which according to Events Secretary, Tom Oakford, often proved expensive and/or unreliable:
  "Small events are critical to our survival but hire costs were accounting for a significant proportion of monies raised, so we decided to look at investing in a solution that could meet our needs and effectively begin paying for itself from day one.
"One of the members who is a musician suggested we look at the range of portable systems on the market, and after taking everything into account, found the HH solution to be ideal and very competitively priced."
  With powerful, high-quality audio ready to go in seconds, The HH Tensor Go met every criterion for LG & LR SC.
As well as discos and children's parties, the Club stages small-scale live music performances, race nights, bingo, wine-tasting and more.
The system's high-capacity integrated lithium-ion battery allows the system to be positioned cable-free anywhere in the pavilion to best suit the configuration of an event. Instant setup and intuitive operation require little in the way of technical knowledge as Tom observed:
  "It's straightforward to operate – the Bluetooth function for music playback is great and the four presets are really effective for different types of event.
"We've staged a couple of acoustic gigs where the musicians have commented on the excellent quality of the sound and the built-in reverb.
"For functions where there is just a presenter with a microphone, the sound is crystal clear and an obvious improvement on some of the bulky systems we used to hire.
  "Being battery powered also means that we've been able to use the unit outside on the field without having to run mains cables, so it's actually expanded what is possible for us to achieve.
"Our end-of-season awards presentation in particular can now take place in front of the pavilion with the minimum of fuss. The Tensor Go is robust but very light, takes up minimal storage space and is well-protected by its heavy-duty covers."
  Tom estimated that the Tensor Go will have paid for itself within the Club's current season of events, making future ventures more profitable. Its professional quality audio has already received a very positive response from users:   "Being able to hire out the Club for parties with the capacity to supply great sound for background music and dancing, means that we can look to expand this side of our operation with confidence. We're very happy with our investment in the Tensor Go."