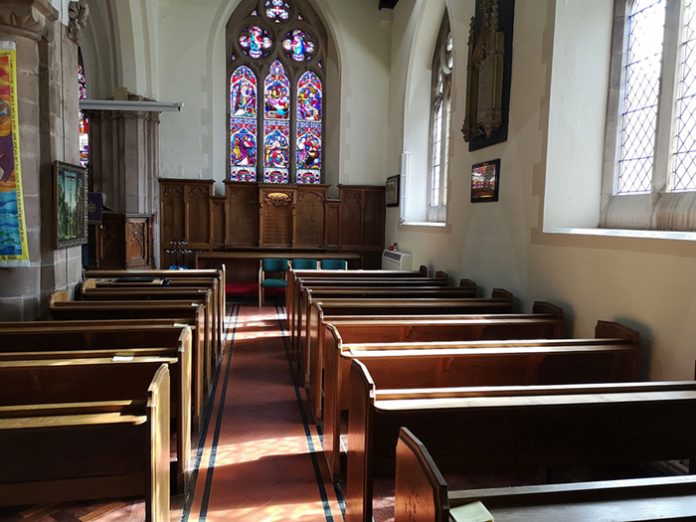 In the challenging world of Church Sound, it is always helpful to find a solution which gives great audio results with or without the need for permanent installation, which can substantially reduce the costs.
Church installation specialists Sound4Churches in recent months has conducted on-site demos (in conjunction with Neville Raine from JHS, HK Audio's UK Distributor) which have resulted in a number of installs being commissioned, all using HK Audio Elements line array systems.
Elements have proved the ideal solution for sound reinforcement in a variety of acoustically difficult buildings where clarity of speech is of paramount importance, but the ability to deliver high-quality full-range music is also necessary, for both playback and the amplification of live instruments. Perfect for situations where a balanced and uniform sound from the front row to back row is desired, it's not too loud at the front, not too quiet at the back and intelligibility remains intact over a greater distance than with conventional point-source loudspeakers. The compact size and elegant looks help HK Audio Elements to blend unobtrusively in most environments, the Elements range is flexible enough to enable the optimum system for each application to be easily and cost-effectively configured, either passive or active and in free-standing or fixed install formats.
David Neath of Sound4Churches said: "HK Audio Elements stand-alone systems are suitable for churches which are usually locked, but the installed Elements version is also available for those churches where security is an issue. The systems are most effective at reducing reverberation in churches, which can be very challenging using conventional point source speakers. Speech is very clear even when there is music in the background and the advantage of a line array is not lost on the congregation who appreciate that the system is not too loud at the front and those at the back can hear just as well. A great solution in the right place."
In All Saints Church in Allesley the HK Audio Elements system installed comprised 2 x E 110 SUB AS active subs in white, each powering 1 x E 435 INSTALL KIT in white (comprising 2 x E 435 tops) augmented by an additional E 435 to achieve optimum vertical coverage across the entire congregation area in Grade 1 listed buildings.
Minehead Baptist Church, opted for a free-standing system, comprising 2 x E110SAS subs, each powering a line of 3 x E 435 tops mounted on an EP2 pole to achieve the necessary height for optimum coverage. While Botolph's Church in Northfleet also deemed a free-standing system to be the most practical solution, this time comprising 2 x Elements EASY BASE SINGLE systems.