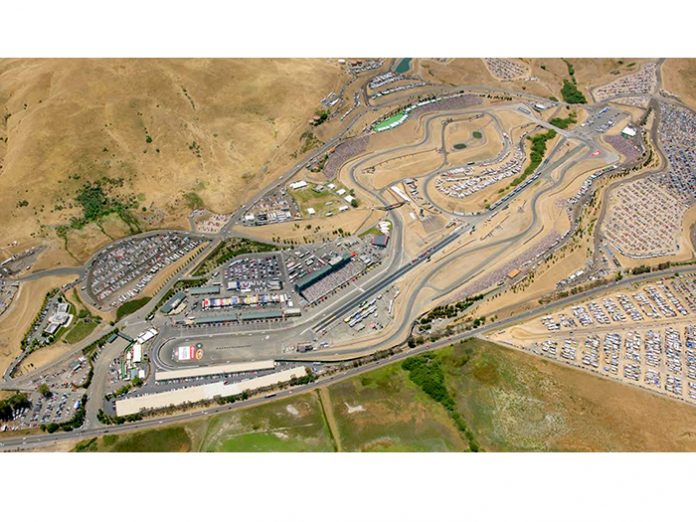 Sonoma Raceway motorsports complex has recently undergone a complete refit of its PA system to enhance the experience for visitors to its year-round schedule of events.
Northern California's Sonoma Raceway offers one of the most comprehensive schedules in the country, highlighted by three of the top racing series – the Monster Energy NASCAR Cup Series, NHRA Mello Yello Drag Racing Series and Verizon IndyCar Series. In addition to its slate of major events, the raceway schedules events an average of 340 days per year. Located just 30 miles north of the Golden Gate Bridge in San Francisco, the 1,600-acre site also incorporates a motorsports industrial park of more than 70 businesses and 104 shops and serves as the gateway to the beautiful Sonoma Wine Country.
Whilst Sonoma Raceway's old PA system served for most events, it lacked quality and intelligibility and could not provide the levels required for the largest events, which necessitated the hiring of large, obtrusive PA stacks. The racetrack owners decided it was time for a complete refit and turned to Pacific Satellite Inc., which has provided them with sound design/build and A/V event management services for over two decades. The racetrack chose Pacific Satellite Inc. not only for its familiarity and knowledge of the facility, but because of the company's acumen in designing sound systems in motorsport racing environments. The company has designed sound systems for many motorsport racetracks, including Phoenix International Raceway and Auto Club Speedway, as well as for many private commercial enterprises. Additionally, Pacific Satellite Inc. is often the operator of the systems it builds.
Jerry Coté of Pacific Satellite Inc. explained the loudspeaker choice, "To deliver high quality and intelligibility over the incredible roar of the engines and the cheers of an audience several thousand strong takes a very special loudspeaker. Community's R.5 and R.35 loudspeakers are in a league of their own in just how well they achieve this, but they also have other major advantages. Their compact size and attractive style means we can position them closer to the audience, improving audio quality and sound level without spoiling sightlines. Having models with a variety of dispersion patterns really helps system design for optimum coverage and their legendary reliability in all types of weather completes the package."
The refit of the PA system covered 14 major seating and paddock areas, along with 18 additional public and competitor audio zones. One-hundred sixty Community R.5HPT, R.5HPT-R and R.35-3896 loudspeakers provide the coverage, with the system comprising a 32-channel Yamaha mixer and BSS London BLU-100 control system with additional BLU-BOB and BLU-BIB units. Power is delivered by a mix of QSC ISA 800TI and CXD4.5 amplifiers. System software design for the BBS London was handled by Jeremy Yamaguchi of Eagle Multi-Media Productions and Pacific Satellite Inc. used the services of Community's TAG (Technical Applications Group) Team to assist with sound field assessment and verification of final designs.
Coté concludes, "Sonoma Raceway now has an attractive year-round, high-performance system that provides quality sound and high intelligibility and eliminates the need for expensive temporary rentals. It not only gives fans on site a better experience but also delivers a better product to the worldwide television audience with improved sight lines and accessibility."