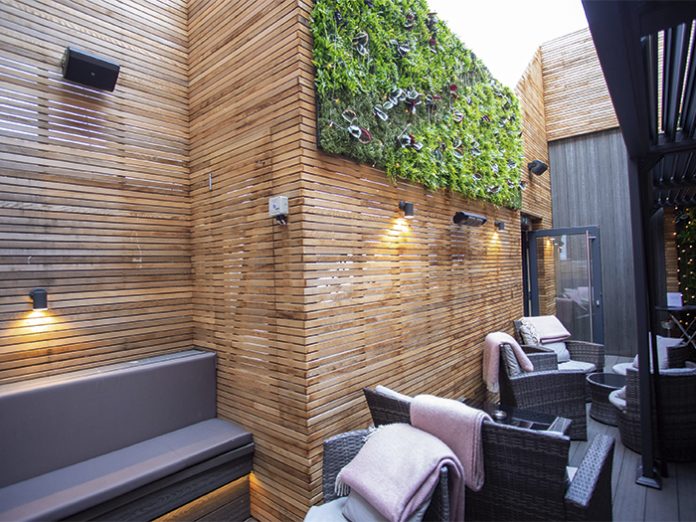 Adding to Brighton's rich musical backdrop, Socialite is a lifestyle restaurant, bar and roof terrace specialising in quality food, drink and entertainment. A project three years in the making, Socialite has gained significant popularity since its recent opening. While serving contemporary British dishes and cocktails with global influences, using the freshest local ingredients with a Brighton touch, the real hook remains in the '70s and '80s soul/funk classics pumping through building.
With the aim of being an all-in-one bar, the space needed an AV system that could occasionally simmer into the background, allowing conversation to flow, while also being
able to support live music and DJ events. Thanks to Dynacord's MXE5 Matrix Mix Engine
and TPC-1 touch panel controller, Socialite now has total control for hosting both intimate and large-scale events, with a user-friendly AV solution, installed by Flipside Soundsystem.
Programmed using SONICUE Sound System Software to achieve the best results, the customised GUI on the TPC-1 gives staff control over volume levels and source selection for the different zones around the venue. The solution is then powered by a pair of Dynacord C Series amplifiers for fixed installations. Equipped with a feature-rich onboard DSP, C Series also features FIR drive, a premium feature yielding a level of performance that is hard to come by at this price point.
Electro-Voice EVID-S Series surface-mount loudspeakers have been deployed around the venue to deliver the combination of live and recorded music. The EVID-S loudspeaker Series offers the installer ease-of-installation, sturdy weather resistance, a modern and delicate look, and flexible mounting options. The installation features eight-inch and five-inch versions wall-mounted around the DJ areas, with four-inch models for the downstairs bar and IP-rated versions installed in the rooftop terrace.
While a restaurant wouldn't usually require subwoofers, Flipside felt it necessary to give the DJ nights an extended bass foundation and installed a pair of Electro-Voice ZX-1 subwoofers. For the main L-shaped seating area inside, the loudspeakers needed to work among the furniture layout of banquette seating with tables placed sporadically, all the while meeting one of the main briefs for guests to be able to hold a conversation.
"With the seating being along the wall, we simply decided to wall-mount everything because the sound ends up going over-head and more into the centre of the room," added James Cooper, Flipside's Managing Director. "It would have been trickier if there were tables in the middle of the room – this way, the music can be appreciated, and you can still be involved in a discussion."
The final audio-visual setup has left Socialite in a position to host events both intimate and large-scale, as James concluded: "It's given me a lot of confidence in all of the equipment that we used – particularly with the EVID loudspeakers. The reports back to us have been really encouraging, so much so, that we're currently quoting them a new system design for another venue."