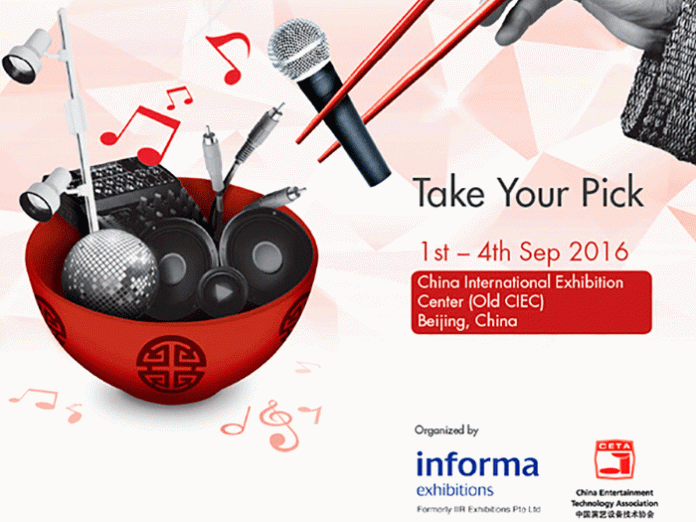 From 1st – 4th September 2016, the Chinese International Exhibition Center (Old CIEC), Beijing will hold the PALM EXPO 2016.
Below are a couple of previews for new products that will be showcased at the event.
Kiva II is a new ultra-compact modular line source, adding 6dB of max SPL versus its predecessor, maximised amplifier density with 16-ohm impedance, and a new sturdy cabinet. Despite its ultra-compact format, the Kiva II features L-Acoustics' Wavefront Sculpture Technology (WST), giving it a long throw capability and delivering even SPL from the front row to the back of the audience. Its coplanar transducer arrangement and new K front grill generate a symmetric horizontal coverage of 100 degrees without secondary lobes over the entire frequency range.
Weighing only 14 kg, the product's elegant lines and flush-fitted rigging allow it to melt into any architecture, making it a natural fit for installations in performing arts centres and special events demanding minimum visual obtrusion, and particularly in L-ISA multi-channel configuration installations.
The product is 138 dB of peak SPL (+ 6 dB SPL vs. Kiva), Compact footprint, low-weight, high amplifier density (16 ohms), Smooth 100° horizontal polar response, 15° inter-element vertical flexibility, and possesses multiple rigging accessories.
Rightway Audio: L-Acoustics – Kiva II has a RAL CLASSIC, IP43 rating and will come to the market in end of 2016!
The new Y-Series provides flexible and configurable solutions for any small to medium sized sound reinforcement requirement, whatever the application style. While the Y7P and Y10P loudspeakers cover point source duties, with the B6-SUB providing extended frequency response, two line source loudspeakers and a matched cardioid subwoofer, the Y8, Y12 and Y-SUB tackle line array tasks. Echoing the V-Series and utilising patented three-point rigging, the Y-Series is all new, yet strangely familiar.
Whilst the Y loudspeakers are designed to provide flexible, mobile solutions, on the other hand the Yi installation specific versions are designed for permanent applications, differing only in cabinet construction and mounting hardware. Special colour and weather resistant options provide further visual integration and positioning possibilities.
PALM Expo 2016 has gathered many big brands and most leading-edge technology products that you would not want to miss!