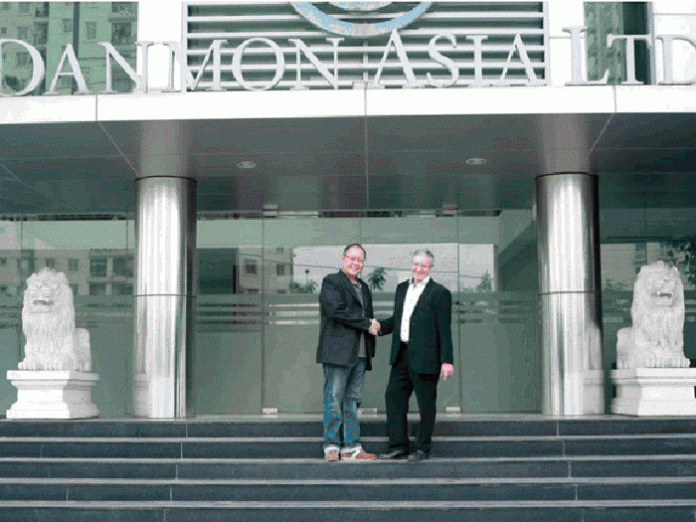 Sennheiser electronic GmbH & Co. KG has announced an exclusive agreement with Danmon Asia for the distribution of Sennheiser's Evolution Series of wired and the wireless G3 microphones in Vietnam. This marks a significant milestone in Sennheiser's Southeast Asian development plans and added commitment to the pro audio segment in Vietnam.
On top of the existing exclusive agreement for 2000, 5000 and 9000 Series professional wireless microphone systems, Danmon Asia will now also exclusively distribute Sennheiser's evolution wired and wireless G3 range.
Headquartered in Hanoi, Danmon Asia is the premier creative technology distributor of many high-end brands in Vietnam and an associated company of the Danmon Group in Denmark, a supplier of audio, video, transmission products, digital media solutions, systems integration, service and support.
Managing Director of Danmon Asia, Mr. Bjarne Pedersen commented: "We are delighted to take on this role as the exclusive distributor for Sennheiser's renowned Evolution Wireless Range. With this new addition, Danmon Asia will be able to support more customer segments throughout Vietnam, including stage and monitoring, broadcast, mobile recording, recording studios, live music and live sound, presentation, theatres and more."
Vice President, Sales & Marketing at Sennheiser in Asia, Martin Low provided concluding commented: "Our deepened partnership with Danmon Asia reinforces our commitment to professional audio customers in Vietnam. As a partner of Sennheiser Asia for the last five years, we believe that Danmon Asia's market expertise and connections in Vietnam will help strengthen Sennheiser's business in the local pro audio segment."
https://en-uk.sennheiser.com