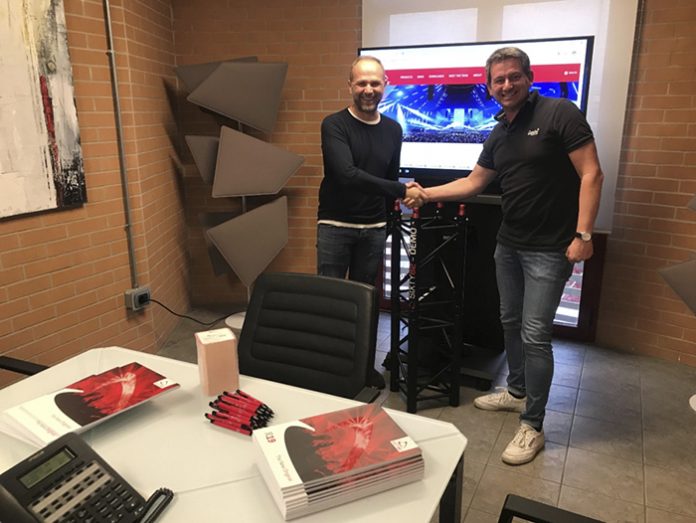 Sixty82 has announced that it has recently appointed Audiosales as the new representative in Italy for its full trussing and staging product line. Audiosales will offer expert guidance on a wide range of possibilities, advising customers in Italy on the best Sixty82 solution for their particular needs.
As of today, the Italian customers can rely upon the qualities of a dedicated and enthusiastic team, to meet their requirements. With a strong technical background, they have the knowledge and experience to ensure their recommended solution will suit the customer's needs.
Date Jonkman, Sixty82's executive account manager said: "We are delighted to be working with Audiosales. They have a well-established position in the market, and a strong team of experienced people. So we are very pleased they joined the SIXTY82 family."
Audiosales' knowledge of the market will be invaluable in supporting SIXTY82 to provide the Italian customers on both academic and industrial levels with a service that is second to none.
"Sixty82 is a team composed of professionals that have contributed in a significant way to the development of the staging and trussing market in the recent decades. Their payoff "The New Original" describes in the best way who the people behind Sixty82 are. They are furthermore providing versatility, knowledge, and innovation, like the new Sixty82 RFIDtag," said Stefano Rocchi, owner of Audiosales.
Headquartered in Drachten, Sixty82 has every component required to change the way that lightweight structural systems are used. With over 100 years of experience in the entertainment industry, the team of Sixty82 is able to provide the growing demand for craftsmanship and technical know-how. They are committed to the continuation of innovative means of improving product and service, driven by a passion for their craft, to ensure their customers can continue to build incredible stuff.