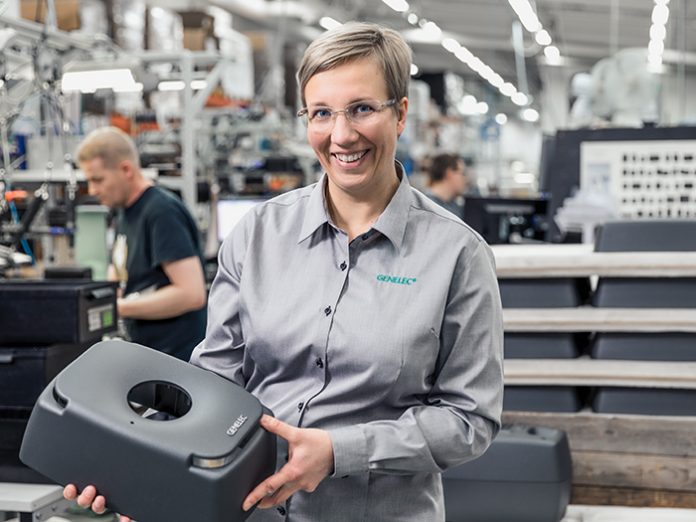 If the COVID-19 pandemic has taught us anything, it's that we live in a world that we often take for granted. Both the climate change emergency and the pandemic disease are borne of human activity that has led to environmental degradation, and the year-long repercussions have forced many of us to rethink our carbon footprint and collective impact on the planet. As most of the world was locked down, we saw carbon emissions plummet, crystal clear water in Venice canals, and wild animals roaming boldly in locked-down cities, but where does the pro audio world sit in all of this? With a philosophy built on sustainable development and environmental values, all eyes are on Genelec, who are already leading the way to a cleaner, more carbon-efficient industry.
Since its inception in 1978, Genelec has aimed to create and develop long-lasting products that are easy to service. The company's Founder, Ilpo Martikainen, was passionate about sustainable living and wanted to make sure his company was built on the foundations of reviewing and reducing its carbon footprint through its business wide practises. Genelec's first priority translates to a long product life cycle, reliability and low power consumption, all of which have been extremely important to the company since its birth. At management level, environmental responsibility is considered to be equally as important as its other business goals, and the whole company supports sustainable development.
Siamäk Naghian, Managing Director at Genelec, explained that, when he joined the company 15 years ago, he realised that these ideologies were just part of its life: "Before I joined Genelec, I was working at Nokia, and when I made the decision to move, people were already telling me about the high-quality, long-lasting products Genelec was so famous for. When I joined, we were having discussions about sustainability straight away, which is something that I had never encountered before in my previous roles. I think sustainability is as important as profitability and sound quality. It is integral to the business and to the mindset of anyone who joins, right from the beginning."
View this post on Instagram
Over the years, Genelec's approach to sustainability has developed and grown with the brand. The company offers premium loudspeakers that cater for a wide range of applications from studio sound to fixed, permanent installations such as hotels, restaurants and bars, but its dedicated team, that focusses specifically on the company's green credentials, makes sure that its products and practices still continue to be as sustainable as possible.
For the past 15 years, Genelec has been working towards achieving its targets set out on its 'Sustainability Roadmap'. This has seen the business implement an environmental policy and programme, as well as regular reporting of factory waste, lead-free soldering and cycling shelters provided for staff to encourage more greener practices at home.
Environmental issues are also part of the product specifications for Genelec's R&D work, and design reviews confirm that the set requirements are met. The process starts by defining the requirements from customers and the regulations from the European Union and the Finnish government, and in practice this means the company consider the overall environmental effects of each product. There are processes implemented for the evaluation of materials including product packaging, for environmental impact during manufacturing, and also for after-sales issues such as energy consumption during use, servicing and final recycling.
Read the full article in issue 31.3 of MONDO-DR –