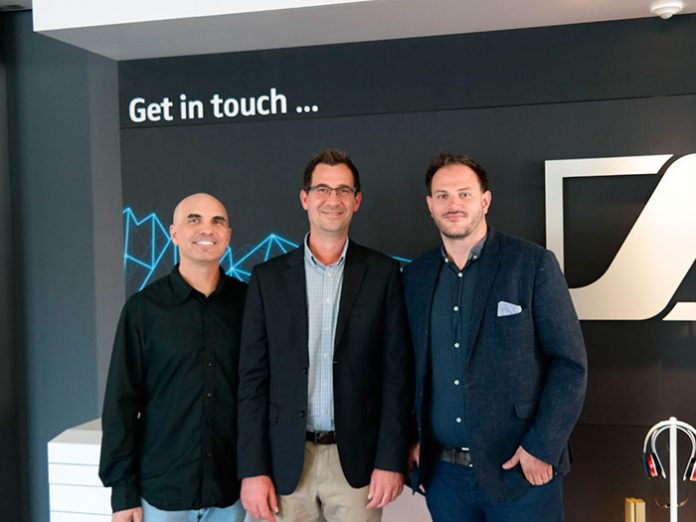 Sennheiser is pleased to announce the appointment of Phil Cummings and Byron Gaither to its Music Collaborations Team, part of the company's Strategic Collaborations division. Embodying Sennheiser's strong customer focus, the Music Collaborations Team nurtures strategic relationships with key artists, engineers, high-profile events, productions and organisations within the music industry and ensures worldwide premium support.
"Sennheiser prides itself on its excellent reputation for support of the music industry," said Paul Whiting, President Strategic Collaborations. "The Music Collaborations Team is all about continuing our dedicated customer focus and the fruitful cooperation with artists and engineers – a cooperation that benefits both sides very much and is a vital part of our vision for the future."
Phil Cummings takes on the role of Relations Manager EMEA, assuming responsibility for coordinating music collaborations activities and education projects for Sennheiser in the EMEA region. Before joining the Strategic Collaborations Team, Phil enjoyed a highly successful career in artist relations, entertainment relationships and education projects with Sennheiser's UK team.
"Phil will ensure our continuous premium level of service to key customers, end users and influencers, as well as developing strategic partnership opportunities for Sennheiser with a strong focus on music and education," said Pierre Morant, who heads the Music Collaborations Team.
Byron Gaither, meanwhile, has been appointed Relations Manager Americas, assuming responsibility for coordinating Music Collaborations activities for Sennheiser in the Us. He joins industry veteran Christian Isaac, who is also active as Relations Manager Americas, but puts a special focus on Canada.
Located in Los Angeles, California, Byron comes with 18 years of experience in the music industry, previously working with Presonus, Adam Audio and Apple. Byron has also toured, played on albums, recorded and produced.
"With his comprehensive experience in the music industry and music business, his strong interpersonal skills and technical abilities, Byron is the ideal choice for looking after the US market," said Pierre. "The appointment of Phil and Byron will help drive our Strategic Collaborations strategy forward. We are delighted to have them on board."