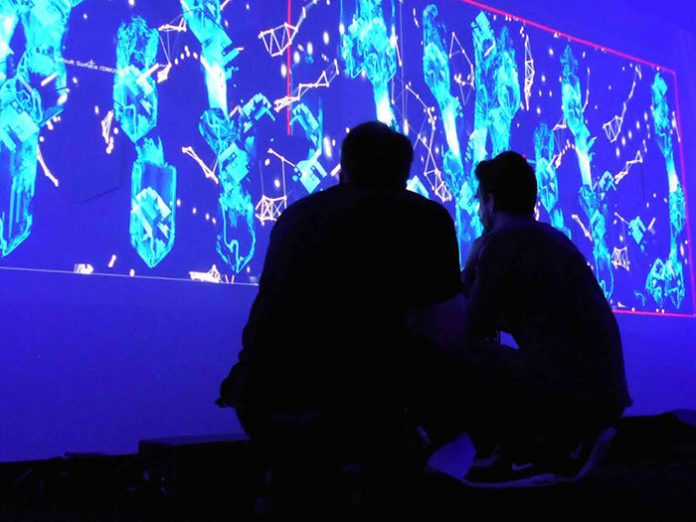 ArKaos PRO presented a dynamic, interactive demonstration day at White Light's new state-of-the-art training centre, Studio15, where it showcased its MediaMaster PRO software and range of media servers.
Attendees of all levels of experience learnt how easy it is to achieve complex projections quickly, trigger shows from a lighting desk and build a quick cue sequence using ArKaos MediaMaster PRO.
"The purpose of today's presentations was to show people how easy it is to use ArKaos MediaMaster on their events," said WL's Technical Solutions Director, Andy Hook. "MediaMaster PRO is the fastest system out there and even a first time user can be mapping and running shows in a very short time. The same software and servers can be used for television studios, theatres, production companies or schools – it is so versatile and easy to use."
Attendees ranged from professional lighting designers and rental house technicians to production companies and in-house staff who were able to familiarise themselves with ArKaos technology.
"The speed with which MediaMaster can be learnt, and the system set up, has also been instrumental in the rapid development of WL's video department," continued Andy. "It allows our own teams to install events very quickly and video map the event spaces of London in no time."
Andy, who is an expert in the use of MediaMaster PRO, joined WL in June after the company acquired Shock Solutions, a forerunner in the field of audio-visual equipment solutions. "The increase in demand for video presentation and mapping in our events and installation projects proved the time had come for WL, as solutions providers, to offer this service to our clients," said WL Managing Director, Bryan Raven. "We were determined to do this the WL way – that is, by being specialists in what we do and passing that expertise onto our clients with full training and support all the way. So we brought in Andy as Technical Solutions Director. His knowledge, ability and technical expertise are unsurpassed, and he is a wizard with ArKaos video technology which adapts brilliantly to WL's broad and varied market base. He was the perfect choice to ensure that all WL clients are given the best service from the start."
Agnes Wojewoda, Managing Director of ArKaos, said, "We are very happy to be working with WL in the UK. WL is a company that is known and trusted for its expertise throughout the industry, and Andy Hook has a great reputation for his abilities with video, and with ArKaos technology in particular. Together they are in a perfect position to educate and support ArKaos customers in the use of our technology to quickly and easily create dynamic, stunning visuals for their events."
WL is ArKaos PRO's exclusive UK distributor. ArKaos and WL will be exhibiting on stand C30 at this year's PLASA Show at London's Excel Centre from 4 – 6 October.