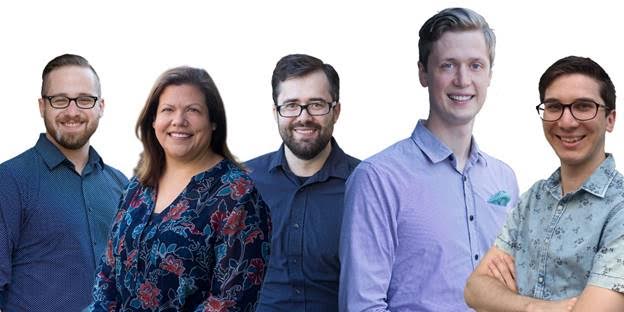 Schuler Shook sees a bright future enhanced by the addition of four designers in Chicago and Dallas, recognising excellence with a promotion.
Brian Wiley Chicago
Schuler Shook is pleased to announce the promotion of Brian Wiley, Assoc. IIDA, to Lighting Designer. Brian combines strong skills in multiple lighting software apps with a friendly and approachable attitude. Brian got his start as a lighting intern in Schuler Shook's Chicago office. After completing his degree in interior architecture, he returned as a Lighting Specialist, quickly earning a promotion this year to Lighting Designer.
Laura Román Chicago
'Accomplished' might be Laura's middle name, multiple degrees, a licensed architect, co-founded a business. Laura focuses on sustainable lighting solutions and is known for her strong work ethic and desire to help her clients achieve their design visions. She is fluent in Spanish, English and is conversational in Italian.
Sam Kitchel Chicago
A crossover talent with technical theatre chops and years of architectural lighting design and engineering experience, Sam draws on his extensive background for problem solving.
Jackson Pattermann Chicago
Combining experience in physics, mechanical engineering and stage lighting, Jackson is equally at home with the technical and the aesthetic aspects of lighting.
Robert Jenista Dallas
Robert is a technical director who is excited by the mix of creativity and engineering that technical theatre provides.