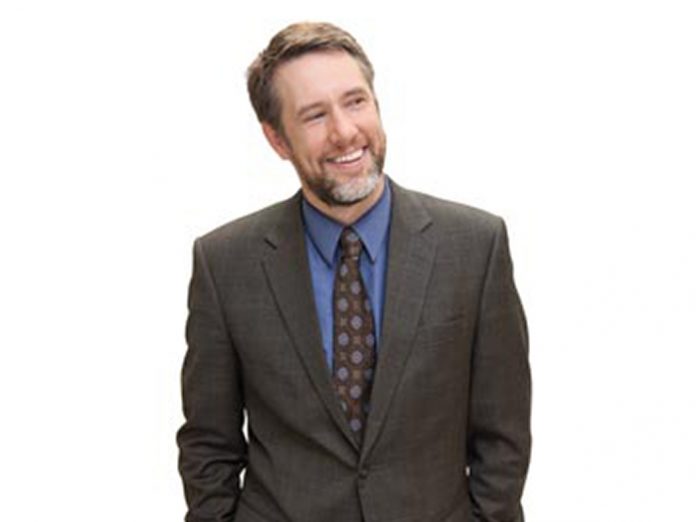 Theatre Projects' general manager, Chad Morrison, has accepted a position with the Sarasota Ballet. After more than 10 years with Theatre Projects, Chad will leave us this August to serve as general manager with the award-winning ballet company led by Iain Webb in Sarasota, Florida.
As a life-long music-lover, musician, and an active singer who's earned both his bachelor's and master's degrees in vocal performance, Chad's performance background was a natural fit for Theatre Projects. That passion for the arts also makes him a perfect choice for the Sarasota Ballet. It's been Chad's goal to return to the non-profit performing arts world, and although we're sorry to see him go, we know it's an opportunity he couldn't pass up.
"I'm proud of the positive changes I've been able to affect at Theatre Projects—and I know I'm stepping out at the perfect time," Chad said. "There are so many great things happening right now—innovative projects, design excellence, new offices, and a renewed passion for the arts—it's been fun to be a part of this great family."
Theatre Projects' individual project teams will be unaffected by the change and clients will receive the same exceptional theatre planning and design services, and the same high level of professionalism, open communications, and collaboration. In the interim, our US operations will be led by longtime team member and managing principal, David H. Rosenburg.
 In his new position, Chad will help guide the day-to-day business of the Sarasota Ballet while helping to manage and grow their conservatory, community education programs, and expand the reach and impact of their exceptional ballet troupe.
"I've met so many great folks across the industry, and I'm happy to say that we'll still run into each other as I'm not leaving the arts world," Chad said. "Besides, Sarasota is a great place to visit if you need an excuse! I wish my friends and colleagues at Theatre Projects continued success, and I look forward to celebrating their next 60 years of leadership in the industry!"