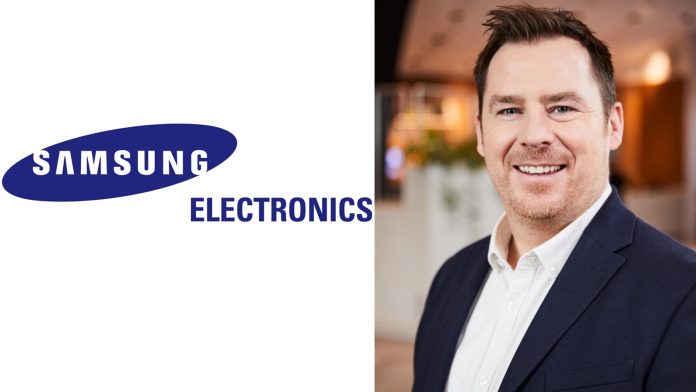 Samsung Electronics (UK) Ltd. has announced the promotion of Graeme Little to UK Head of Display. Previously Head of Distribution in UK, Graeme brings over 10 years of sales and marketing experience to the role.
Since joining Samsung in 2017 as a Corporate Sales Manager, Graeme has been instrumental in establishing Samsung as the premier display vendor in the IT Channel space. What's more, he has changed the way the UK display team engages by focusing on system integration, which has allowed the organisation to streamline operations and therefore improve operational efficiency. This has made the team more prominent and relevant to partners, strengthening, and growing Samsung's market share position.
In his new role, Graeme will be responsible for driving people growth, development, and establishing Samsung as the market leader in the key product category areas: LCD, smart signage (large format display), LED and hospitality TV.
Speaking of his new role, Graeme Little, Head of Display at Samsung Electronics (UK) Ltd., said: "I have inherited a phenomenally good group of people. I can't wait to help build a market-leading team that is industry recognised. We have an opportunity to truly establish Samsung as the number one vendor in all display technology sectors.
"At Samsung, we have incredible solutions and technology that gives us a brilliant platform for success, however, it is the people that differentiate us from our competition. We have created a wonderful culture which allows individuals to grow and flourish in a business that always faces forward. And I'm proud to be leading the team in that direction."
Outside of work, Graeme is a sports fanatic and coaches his son's U9 football team in Wiltshire. He is passionate about the impact sport can have on people and believes working as a team in a competitive environment is key to success in any industry.