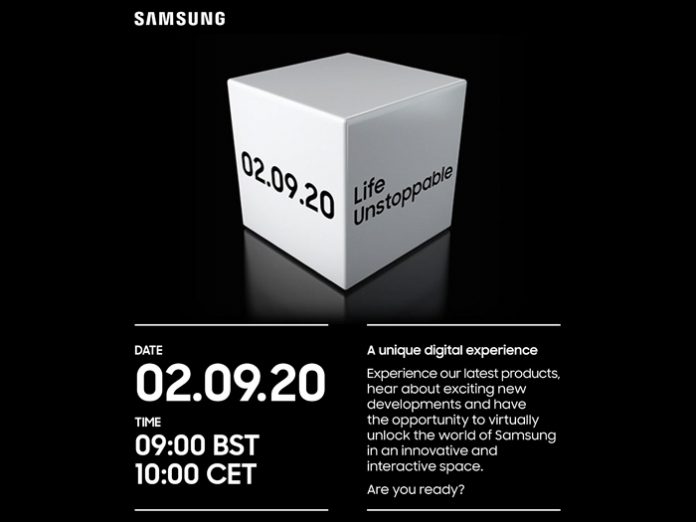 Samsung Electronics has announced that the company will host an immersive virtual experience, Life Unstoppable, to unveil the latest innovations from Samsung's mobile phone, wearables, TV, audio, and home appliance businesses. The brand will take guests through an interactive virtual world, unveiling new products, and demonstrating how the 2020 line-up provides entertainment, creativity, and efficiency for today's digitally connected lifestyles.
Life Unstoppable is a 45-minute virtual and dynamic journey of Samsung's newest pioneering technology. Presenters and special guests will showcase how Samsung's human-centred innovations have always enabled people to design connected, seamless experiences to live a Life Unstoppable.
Samsung continues to push the limits of what technology can do – and this experience is no different. The interactive world will allow guests to explore multiple new product launches in mobile, TV and home appliances from the comfort of their own home. The latest innovations within Samsung's integrated ecosystem will offer solutions to consumer needs – from maximising in-home entertainment and connected gaming experiences to efficiency with smart digital appliances, and enabling creativity for work and play, both at home and on-the-go.
This year's digital experience is one of the many ways Samsung is enabling its business to adapt in response to recent global shifts in travel restrictions, working environments, and face-to-face interaction.
Samsung Europe's Chief Marketing Officer Benjamin Braun said: "At Samsung, we continue to bring game-changing innovation to our customers and our society. We are excited to reinvent the way we will unveil our new line-up of mobile phones, wearables, TVs, home appliances and more – a journey that will showcase how our connected, breakthrough technology fuels a Life Unstoppable."
Life Unstoppable takes place on September 2nd, 2020 from 9am BST/10am CET, and will be open to media, retail and industry partners. Those interested in registering to attend the event should contact Georgina.speller@ketchum.com