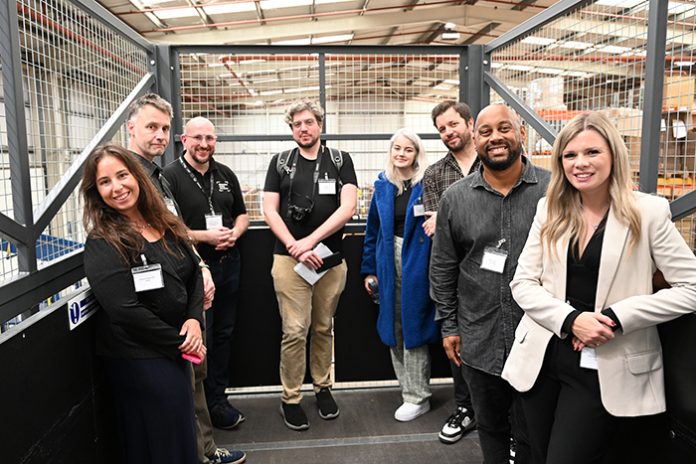 Journalists had the exclusive chance to go behind the scenes at Rycote's manufacturing facility and get hands on with production. The event offered key industry editors a hands-on experience that showcased the company's commitment to British manufacturing excellence and innovation.
The event, which took place on 19 October 2023, brought together a team o for an opportunity to meet with Rycote's international audio team.
Participants were invited to explore the manufacturing facility and gain insights into the company's strategy and future roadmap.
The highlight of the event was a behind the scenes factory tour that allowed attendees to
meet the production team and to witness first-hand the meticulous craftsmanship that goes into every Rycote product.
Bringing the manufacturing to life, journalists had a chance to make their own Rycote Classic Softie. The tour also gave them a special opportunity to experience Rycotes' hemi-anechoic chamber with wind tunnel.
James Scott, Operations Director, Rycote, comments: "Hosting our press event provided us with a platform to not only present our manufacturing facilities, but also to introduce our fundamental values as a community."
Bjorn Rennemo-Henriksen, Channel Director, Audio, expressed his gratitude for the
overwhelming support from the press, adding: "It was fantastic to come together and share plans, missions and of course, our facilities."
The press event exemplified Rycote Windshields' mission to provide audio professionals
with the tools they need to capture pristine sound.