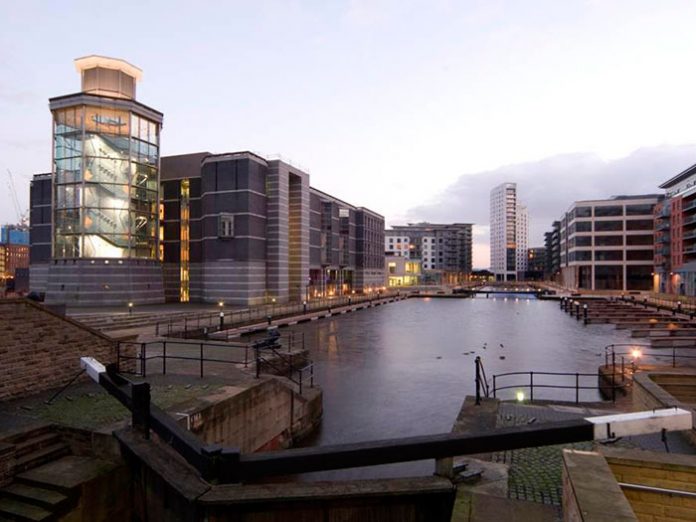 The Royal Armouries is Britain's national museum of arms and armour and one of the most important museums of its type in the world, receiving nearly two million visitors a year. The Leeds site of The Royal Armouries is a multi-million pound purpose-built museum built to house a large part of the national collection of arms and armour, displaying over 8500 objects throughout six stunning galleries.
Operating within the Leeds museum, Royal Armouries International plc is established as one of the country's leading providers of corporate hospitality and event management, helping make the venue the ideal destination for a conference, exhibition, product launch, awards dinner, fashion show or banquet, offering clients a unique opportunity to entertain amongst one of the World's greatest museum collections.
With Royal Armouries International already relying on a sizable inventory of HK Audio's ConTour Series CT108 loudspeakers for sound reinforcement in the Royal Armouries Hall and New Dock Hall, RAI's Audio Visual Technician Mark Sellers again turned to HK Audio when looking to up-grade audio facilities in other areas on site.
Having been suitably impressed by the quality and intelligibility delivered by HK Audio's innovative Elements line array system, provided by HK Audio's UK Distributor JHS & Co. for seminar sessions at the annual PLASA Focus exhibition, Sellers called on JHS' Neville Raine to arrange further trials in situ, confirming Elements would indeed be the ideal solution.
With Elements components also being so visually discreet, they proved ideally suited for a fixed installation in the Bury Theatre, a stylish two tier lecture theatre which can accommodate 250 delegates in cinema style seating for presentations, lectures and product launches. The installed system comprises two x E110SAS active subs which power two x E835 mid / hi enclosures to provide the ideal coverage for the gently sloping raked seating area, plus an additional two x E435IK install kits covering the balcony.
An additional set of Elements components (four x E110SA active subs and four x E835 mid / hi enclosures, plus four x EP1 poles and four x EP2 poles) provides a flexible inventory allowing a number of different system configurations, primarily for use in the Wellington Suite, a 200 capacity venue which can be set theatre or cabaret style and is popular for conferences, luncheons, business breakfasts, intimate banquets and Christmas parties. Being highly portable, this Elements stock can also be easily deployed for use anywhere on site, providing quality sound with the minimum of fuss.
To fulfil the need for a compact but potent active monitor, an HK Audio Premium PR:O 10XA enclosure was also chosen.