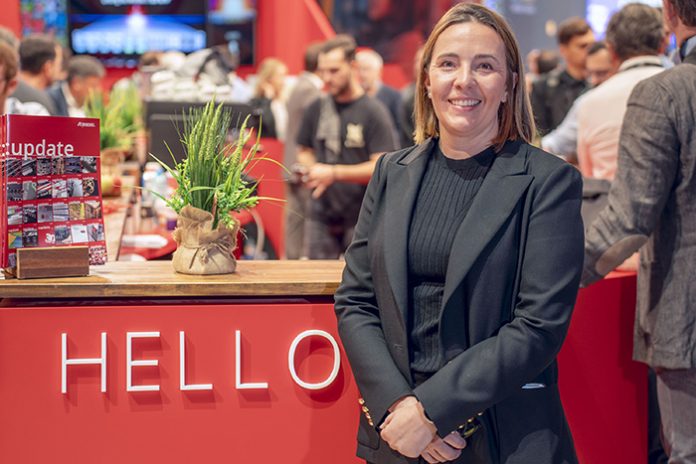 Riedel Communications has appointed Lucy O'Brien to the role of Customer Success Director. O'Brien's presence partially serves to accommodate the company's continued growth in Europe, the Middle East, and Asia.
"Lucy joins Riedel at a pivotal time in our journey to provide our clients with a customer-centric approach under the newly created customer success team," said Craig Thompson, Riedel Communications' Executive Director. "She has an impressive history working with major broadcasters and operators over the past two decades and is a natural fit within our organization."
Thompson further commented: "I look forward to working with Lucy as we continue to expand the team and pursue our goal of providing world-class customer satisfaction. Her experience in developing client and vendor partnerships, as well as strategically providing solutions to complex technical challenges, will be essential to Riedel's ongoing growth."
O'Brien is a seasoned broadcast engineer with more than 20 years of industry experience,  starting at leading U.K.-based media group BSkyB (later Sky), where she worked in roles including technical director of Sky Sports News and Interactive and engineering project manager. Most recently, she served as group CTO at the European Media Group (EMG), a global provider of broadcast services and media solutions for live sports, entertainment, and events, wherein she was responsible for leading the development of the company's Europe-wide CTOs.
"I have been a customer of Riedel for many years, and I'm excited to shift roles and become part of this dynamic and innovative company — a key player in the live production industry," said O'Brien.
O'Brien continued, stating: "Customer success is a new chapter for me in my career, and I look forward to bringing my experience as a client to my work within the Riedel team. Even as we move forward with implementing key efficiency improvements that the team already has identified for clients, I'll be listening to my team and our customers to learn where else we can deliver outstanding service."
O'Brien's interest in customer satisfaction, alongside Thompson's seasoned knowledge, displays that Riedel will continue to provide stellar client service, even with the company's vast increase in customer numbers.