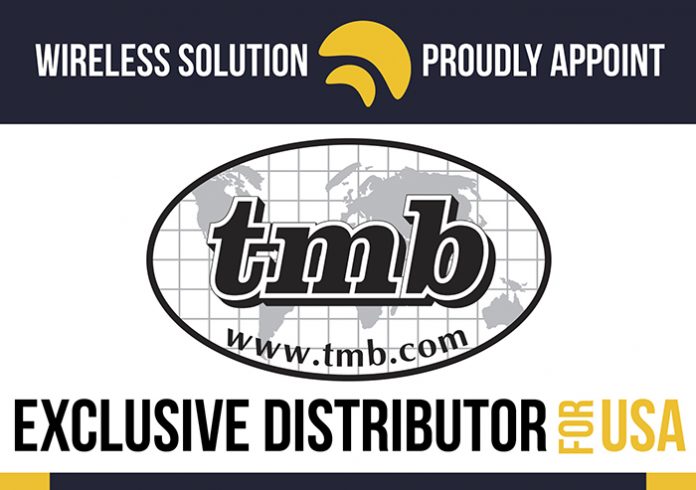 After a hiatus of several years, TMB has officially been reappointed exclusive US distributor of W-DMX products. The leading global distributor will represent Wireless Solution for the architectural, entertainment production, staging, and Film/TV markets. TMB is no stranger to the brand, or to the wireless industry, and brings a storehouse of knowledge to the partnership.
TMB Sales Manager, Stephanie Kilburg spoke of the importance of their involvement with wireless technology: "The reliable and dependable W-DMX wireless systems are an ideal addition to our product line-up. Considered the standard of excellence for Wireless DMX technology – the standard to which others are compared – W-DMX perfectly complements our ProPlex and Solaris ranges, and much more.  Cable is obviously an important element of TMB's business, but wireless control is an important tool, necessary and useful to many of our customers. W-DMX is the leader in wireless technology and we're delighted to be part of the on-going wireless evolution".
For David Ferraz, International Business Development Manager of Wireless Solution, this agreement is a significant achievement: "It's great being able to partner with someone with an active presence throughout the US entertainment, as well as architectural markets, and of course, Film/TV markets." David noted that TMB has an outstanding reputation for providing high-quality products and excellent service, as does Wireless Solution. He stated how important it is for customers to deal with someone they can trust. David has been reintroducing the brand to the TMB team in the USA, making sure the transition occurs smoothly and the changes will be beneficial to W-DMX users. Through the years Wireless Solutions have worked with many distributors around the world; David and his team have known leaders with vision, all of whom propel this industry forward. TMB is a trendsetter in the industry and both uniting parties couldn't be more excited. David concluded how confident he is with having TMB represent the Wireless Solutions brand in the largest market in the world: "I am positive and comfortable in the knowledge they will do a terrific job!"
Niclas Arvidsson, CEO of Wireless Solution, comments: "This agreement will benefit everyone, especially our customers.  We are grateful for their enthusiasm."
Further, Colin Waters, TMB's CEO, stated: "We are privileged by the opportunity to renew this old relationship.  With all the experience we have gained in the interim, TMB stands ready to further develop Wireless Solution's position as the original and leading brand in Wireless Lighting Control.  TMB's entire team will be proudly and confidently stating about W-DMX, just as we used to. This unity has come at a perfect time and everyone is confident beyond measure."
TMB's US locations will maintain inventory and perform authorised repairs for the Swedish brand.  Furthermore, TMB's Sales and Technical Support teams will actively champion the W-DMX brand and its world-class technology.