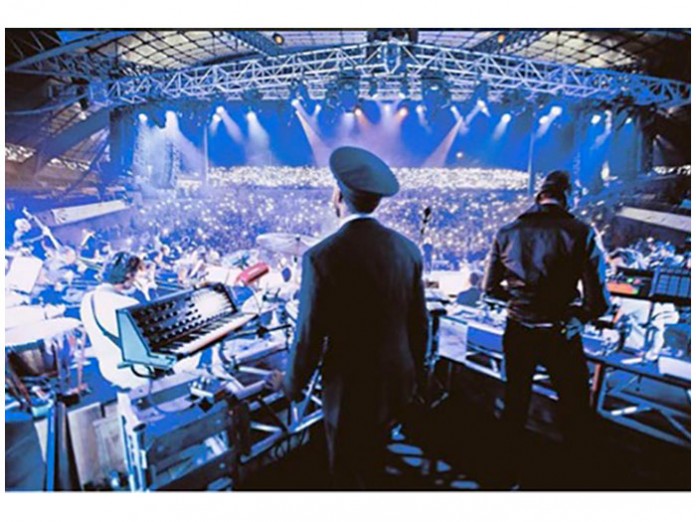 Melbourne hire company Resolution X are the first company in the world to purchase the new Martin RUSH MH 6 Wash, an exciting and innovative moving head, based on the popular RUSH PAR 2 RGBW Zoom, utilising the same LED engine and zoom system.
"Res X has over 120 Martin MAC Aura yet however many we purchase, they are never in the factory as everyone wants them from theatre to TV to events," remarked Tim Hall, Managing Director of Resolution X. "For quite some time, we have realised that an Aura is actually too bright in a lot of the applications we have been using them. So as soon Show Technology and Martin told us about the Rush MH6 we knew we wanted them. It allows us to provide a more cost effective option for our clients without compromising on quality. Another bonus is that the optics match both the MAC Aura and the Rush PAR Zoom."
Ideal for night venues and live events, the RUSH MH 6 Wash offers a fully pre-mixed colour system of 12 10 W RGBW LEDs with a spectacular 10-60° zoom. It also features full electronic dimming, strobe effects and temperature-controlled fan cooling for quiet operation.
"Even though we have the first batch in the world, all came out of the box working perfectly and we have had no issues at all," said Tim. "As soon as they arrived the MH6 were put to work and immediately we had very positive feedback. The MH6 is going to be another great workhorse in our inventory and I am sure clients will love both the output and the value for money."
"I'm very happy to see the world first RUSH MH 6 go to Res X," added Jonas Stenvinkel, Head of Martin Professional Asia Pacific. "I think the fixture will be a great addition to their inventory. MH 6 is very versatile and suits a very wide range of applications."
"Supplying the very first MH 6's in the world to such an important partner like Resolution X, is a privilege and shows how much confidence the company has in Martin and the RUSH range," remarked Emmanuel Ziino, Managing Director of Show Technology.