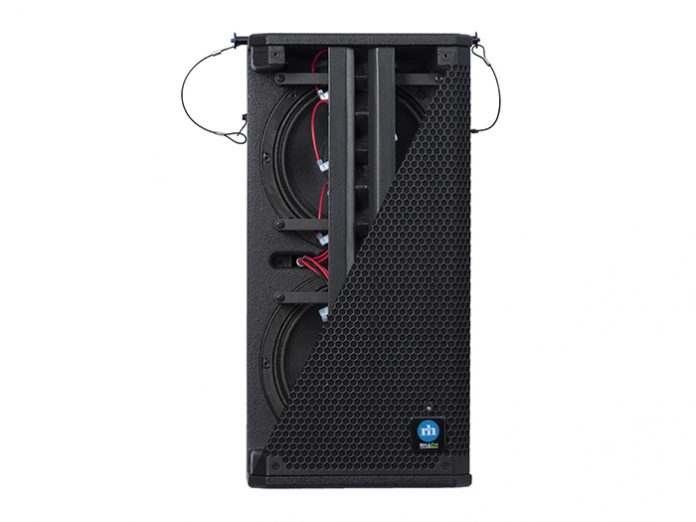 Renkus-Heinz, manufacturer of premium professional loudspeakers, has partnered with More Distribution – based in The Hague in the Netherlands – to bring cutting-edge audio to the Dutch market.
The partnership brings Renkus-Heinz' digitally steerable offerings to new markets thanks to products such as the first in the Directivity Series: the DC12/2, which offers an ultra-compact and steerable array — featuring an app-based setup option — that positions even the smallest and most traditionally challenging spaces for optimal audio performance. Renkus-Heinz' ICLive X Series brings a new level of flexibility to the pro audio market in the Netherlands, by featuring a complete medium-format, steerable line array system that can be arrayed up to 12 cabinet units tall.
The result is a technical advantage that puts Dutch pro audio businesses in control through solutions that are easy to install, intuitive to set up, and provide the most advanced audio on the market.
On Jan. 27, the two companies will host an event to showcase to customers the newest products and applications the partnership will bring to the Netherlands. More information on the event is available here: https://moredistribution.nl/event/renkus-heinz-dpa-microphone-workshop/
Marc Noble of More Distribution has provided pro audio solutions in the Netherlands for more than 20 years. Among the company's projects are multiple theaters, festivals, and The Hague's town hall, which features an impressive atrium that has hosted projects such as fashion shows for the Royal Academy for the Arts and a performance of New York's dance company Streb.
"Renkus-Heinz is the leader in controllable and pure sound, and that is why we use many of their products in our various projects," Marc said. "Becoming the distributor in the Netherlands is an outstanding step for us. We're now able to bring even more digitally steerable sound to more businesses and more people who rely on pro audio."
Michal Poplawski, Technical Sales Manager at Renkus-Heinz said the partnership is a natural fit as both companies seek to expand the markets in which digitally steerable audio provides value.
"Our partnership with More Distribution will allow both companies to focus on supporting every vertical market where Renkus-Heinz solutions can provide better sound," Michal said. "The new offerings mean we can integrate better experiences at more types of business — including corporate, retail, recreation and the small-to-medium sized businesses that may have previously assumed digitally steerable sound was not available to them. The Netherlands will also see an increased level of quality, scalability and flexibility in its rental, live performance, and larger installations thanks to this partnership."