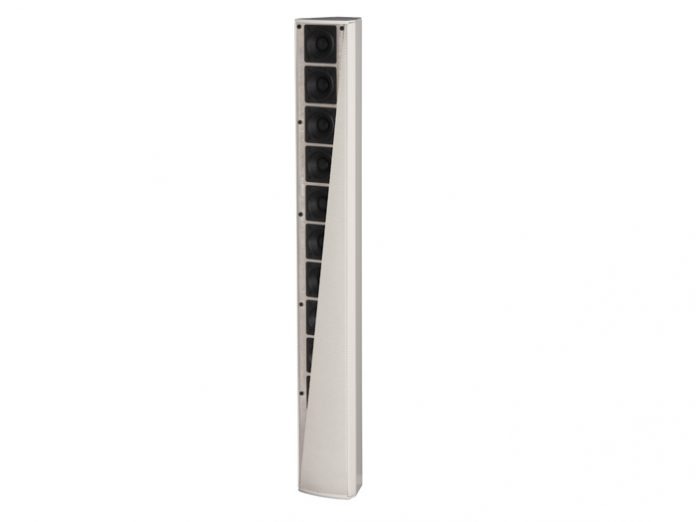 Renkus-Heinz has introduced its newest solution for positioning sound precisely where you want it – the Iconyx Compact Series 12/3-RN single array module.
The Iconyx Compact Series brings the ultimate flexibility of the Iconyx to a smaller footprint array, filling a need for integrators seeking integration options in the "medium-sized" installations common in the house of worship, corporate, transportation, education, and government markets.
Further, the ICC12/3 offerings are shipping immediately out of Renkus-Heinz California headquarters.
"The ICC12/3 is a natural progression of the cutting-edge offerings we've released over the past year," said Matt Czyzewski, President of Renkus-Heinz. "It provides a digitally steerable offering in an incredibly compact footprint, allowing for sensational sound in even more locations. We worked with our integration partners and distributors on what they believed they needed to win more jobs and to put sound exactly where they want it. The ICC12/3 is the result of that collaborative work."
The Iconyx Compact Series brings performance and directivity to spaces where even the classic Iconyx arrays might be too large. The very narrow cabinet disappears into nearly any venue, while the exceptional vertical directivity can help penetrate even the most challenging acoustics, making the exceptional performance of beam-steered line arrays available to even the most architecturally sensitive spaces.
An all-new, twelve-channel digital amplifier powers twelve, 3″/ 7 7 mm full-range, high sensitivity, treated paper cone drivers. With an amplifier and DSP channel for each driver, the flexibility of Iconyx is now available in a package nearly 40 percent smaller than the classic Iconyx.
Still, the ICC12/3 offers the impressive performance synonymous with Renkus-Heinz: full RHAON II beam-steering with the latest U.R.G.O beam algorithms, a movable acoustic center, multiple beam opening angles and high-pass filtering of individual beams. All with the fidelity and musicality expected of a Renkus-Heinz product.
The included wall-mount bracket makes mounting easy and is nearly invisible behind the arrays. Standard RN units have analog and AES inputs.