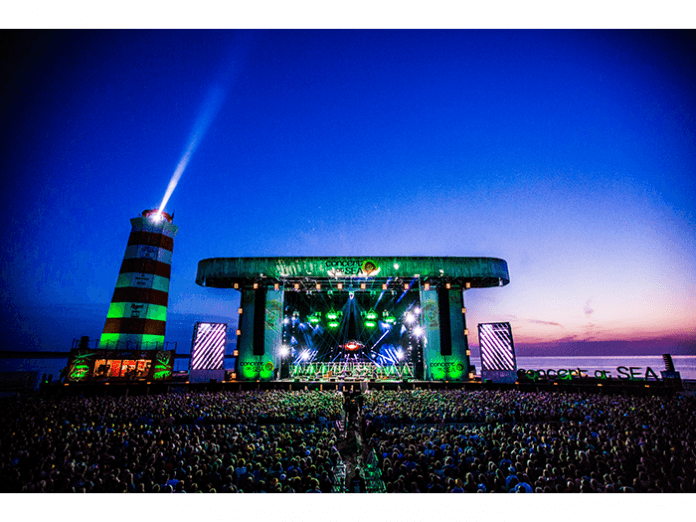 From stricter production requirements to climate change: the challenges for the event industry are particularly diverse. According to Prolyte Group, far-reaching cooperation is needed to meet these challenges. The company takes its responsibility as market leader in the construction of entertainment constructions, underlining this by organising a discussion panel at the EPIC conference.
As the organiser of the discussion panel, Prolyte Group shows that the EPIC conference, which is held alongside the international Eurosonic Noorderslag Festival, has become a platform to address sector-wide challenges. Chaired by Ruud de Deugd, product manager ProlyteSystems for Prolyte Group, the panel consists of several professionals from leading companies that work with outdoor and staging constructions. Like Eddie Slotboom from Stageco NL, Willem Loos from Unlimited Productions, Bart Oerlemans from Gigant and Kees van de Riet from Layher NL.
According to Marina Prak, Head of Marketing at Prolyte, the discussion is necessary. "There are a number of trends to be observed, both within and outside the influence zone of the entertainment industry, which affect our sector. Examples are climatological changes, a tendency for productions to grow larger and heavier, increasing demands from producers and promoters, including a shortening of the total production time, a growing safety awareness and stricter international laws and regulations. This is of course causally related; a number of accidents, like recent stage collapses, are food for thought for our industry.
Together you bear responsibility, dare to acknowledge that…
In short: there are quite a few loose ends. Certainly, the contradiction between shorter production and preparation time and stricter safety rules seems to be abrasive. How do you deal with this as a company that has to build a stage construction? An underlying issue related with safety issues, is that of responsibility. "Promoters obviously have the responsibility of the festival. But someone must be in-line to call a production off if it's apparent that a construction is not safe or strong enough or if the circumstances require evacuation."
According to Marina, we have seen enough examples of productions in recent years where this has been tackled very professionally, but unfortunately there are also examples where things go wrong. It is difficult to make the right decisions or to force them under pressure. "Because it's quite common to work with freelancers in our branch, people often feel pressured. Does the responsibility lie where it can be borne? We need a growing awareness on the chain of responsibility. Together you bear responsibility, dare to acknowledge that, there is always a point in return when performers and audience safety can't be guaranteed. Discussing this process of growing recognition and awareness, is actual and necessary in our opinion." Fortunately, there are a number of good initiatives, which indicates that the discussion has sparked.
Hand in hand
Prolyte's statement is clear: working together makes the sector ready for the future. "We think it is important that promoters, construction- and supplying companies go hand in hand in this process. With the discussion panel, we look at where the possibilities lie, what we encounter, but also what we can facilitate to make things happen." According to Marina, the panel is a serious exploration of the possibilities and impossibilities, with a strong will to explore issues within the industry in order to arrive at real solutions. Prolyte likes to actively contribute to finding solutions. Whether this is in the area of ​​regulations; by participating in international working groups, such as the CEN / TC 152 WG3, or by continuous product development; to make products meet user and safety requirements, or by actively participating in the transfer of knowledge; like the Prolyte Campus initiative.
For more information please visit: https://www.eurosonic-noorderslag.nl/en/conference/panels/panel/keeping-up-appearances-or-nailing-it-balancing-act-or-business-as-usual/ or www.prolyte.com.