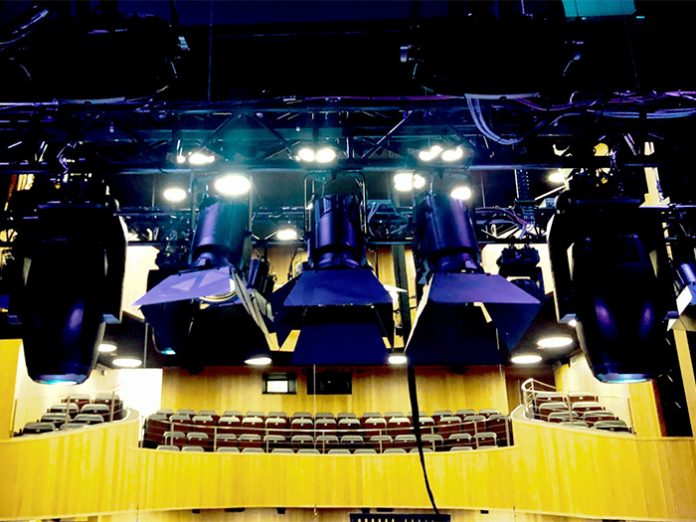 Brzeg Cultural Center, in Poland, is a local institution which offers a number of artistic and interdisciplinary activities, such as dance, theatre, music and sculpture classes, as well as a lot of cultural events.
At the end of August 2020, it has been fully equipped with a lot of PROLIGHTS products.
Kuba Czarnik, Production Manager for Show Design, PROLIGHTS distributor for Poland said: "Brzeg Cultural Center is, like any other community center, very important for the district, where it is located. It is here, where social awareness and sensitivity to art and culture are built. We are glad that we were able to help in the development of this institution with PROLIGHTS!
So, we decided to make use of a lot of PROLIGHTS solutions to light up the hall. In particular, we installed 8 PROLIGHTS Luma 1500SH with animation module as front lights and above the stage; 4 Diamond 19 and 2 Diamond 37 as wash lights plus optional beam and pixel effect when needed; 10x EclProfile FC as coloured front lights; 8 Ecl HD2TU as white front lights; 12 EclFresnel TW in the stage area and on mounted on trusses above the audience, as to have flat colour front lights; 6 EclFresnel TU as white fresnel lights; 12 Pixie Zoom mounted on side trusses to decrease shadows as well as to have additional possibilities; 10 LumiPar 12HPro as wash lights.
The request from the client was to create a versatile rig able to be used as a standard theatre stage as well as a concert stage. We focused on finding a balance between these two requirements and now the stage is really useful in any situation.
We selected PROLIGHTS fixtures because they're extremely powerful, brightly coloured and fully accessorized. The high quality of light let us to create a massive lighting rig for this venue at an affordable price. The ease of use and the complete absence of issues during the installation made us really satisfied, as well as the client".