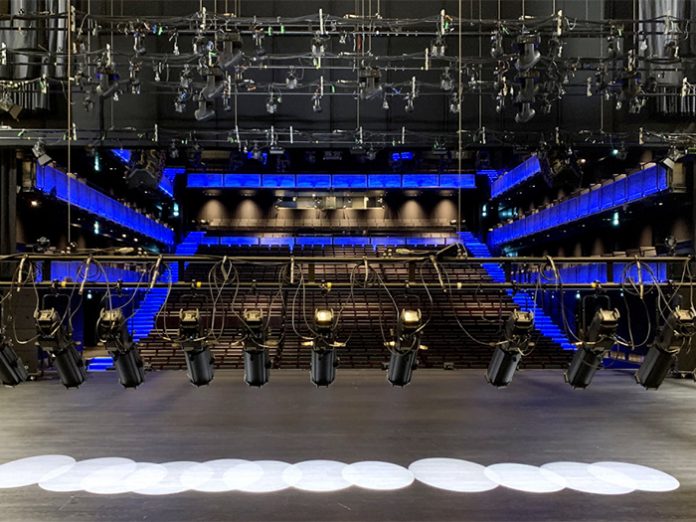 Stavanger Konserthus, one of the most prestigious venues in Norway, and home of the Stavanger Symphony Orcestra as well as an important venue for concerts of all musical styles have recently taken delivery of Prolights' EclProfile CT+.
In addition to the Kuppelhallen concert hall built for classical music, there are two additional venues, Zetlitz and Fartein Valen. Zetlitz is a well-equipped hall with great flexibility, capable of receiving up to 1900 people, and can be used for everything, from contemporary music to Opera.
During last autumn the venue invited all Norwegian distributors of lighting equipment to a demo and shoot out of different fixture types, as a step to convert all their conventional fixtures to LED. "After a thorough test, including CRI measurements, noise comparison, and overall performance, the PROLIGHTS EclProfile CT+ was chosen for the Zetlitz hall after a tough competition with all market leading brands," said Carl August Tidemann, Sales Manager for Prostage.
Nils Foss, Head of Lighting at Stavanger Konserthus, commented: "We were extremely impressed about the units' low noise level and their stunning smooth dimming capabilities. It feels like you're working with a classic tungsten lantern, but the number of advanced features and powerful colour output reminds you of how versatile the CT+ can be."
The venue also added eight SunBlast 3000FC to its inventory, an RGBW, IP65 graphic LED strobe and blinder.