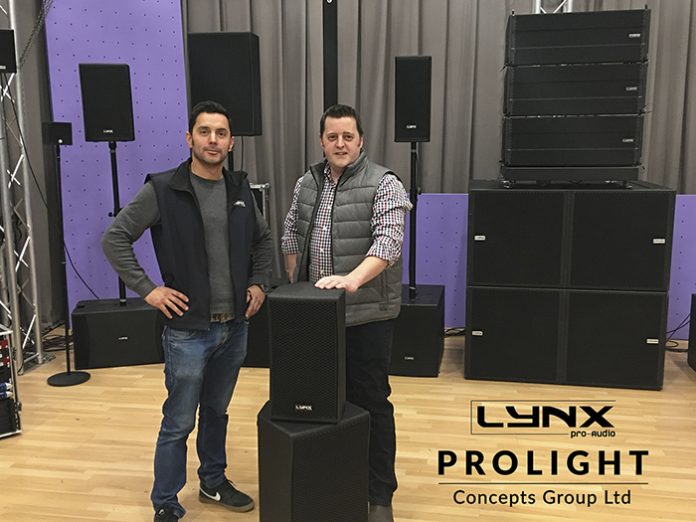 Prolight Concepts Group was recently approached by Lynx Pro-Audio to distribute its sound reinforcement product offering.
All Lynx Pro-Audio products are designed in-house by their team of engineers and manufactured by highly qualified staff in their headquarters in Valencia, Spain. Prolight Concept's Group's recent visit with Lynx Pro-Audio allowed it to experience the quality sound reproduction and master cabinetry first hand. Prolights have already added multiple product ranges manufactured by Lynx, going forward it looks to expand the range further to offer its customers even more audio solutions.
Lynx Pro Audio's Ben Sinclair commented: "Prolight Concepts have grown very quickly, establishing them as one of the UK's premium distributors. I had the chance to welcome them during a recent visit to our factory and have no doubt that they are the perfect partner for us. They are committed to service and quality and we are very excited to have them as our Exclusive UK distributor".
Chris Beesley commented: "The addition of Lynx Pro-Audio to our distribution portfolio is a logical step forward enabling Prolight Concepts Group Ltd to offer an additional premium audio brand. Based in Valencia, Spain, Lynx Pro-Audio design, voice and manufacture a comprehensive range of loudspeakers using branded components. Their commitment to constant product development aligns with Prolights constant thrive for new products."