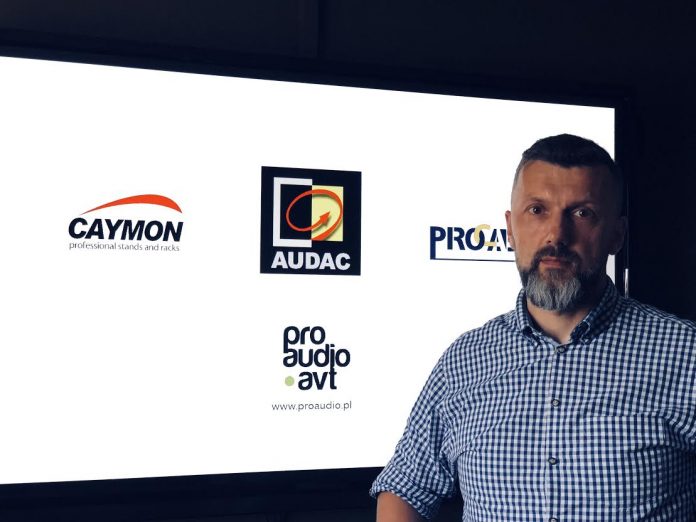 AUDAC announced its collaboration with Polish audio distributor Pro Audio for the exclusive distribution of AUDAC.
ProAUDIO-AVT has been operating on the audiovisual market for almost 30 years and has always been focused on high-quality products, engineering and after-sales services, both for live and install markets. Market experience makes them one of the most trusted companies in the AV industry of Poland.
Tomasz Kwiecień, CEO, ProAUDIO-AVT said: "We want to offer a complete audio product range when we create audio-visual projects. And I believe AUDAC represents the highest quality available at a competitive price. The Polish audio market needs this kind of solutions and we are really looking forward to a successful cooperation."
AUDAC's export manager, Mark Asselberghs, is equally delighted with the new appointment.
"ProAUDIO-AVT is a well-established distributor who knows their market inside-out. They understand the importance of not just selling a product, but the added value of excellent service and technical assistance at every stage of the project. And that is exactly what AUDAC stands for."
The addition of ProAUDIO-AVT in our distributor network allows us to focus even more on the growth market that Poland is. They will enable us to effectively serve in this area.