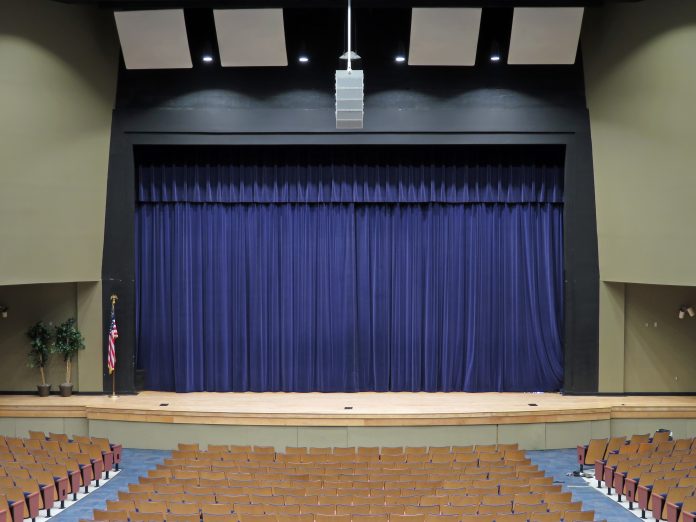 Part of the School District of Lee County, Lehigh Senior High School has a comprehensive program for artistically talented high school students known as the Centre of the Arts. Designed as an artistic environment to develop a student's talents to the highest possible level while fostering an appreciation and love of the arts, the program offers a wealth of opportunity for those students admitted into the program via audition. As part of their dedication to the arts, the school has a stunning performing arts space and to ensure the best possible sound reinforcement capabilities, the school recently upgraded to a new sound system drawn from the product catalog of PreSonus Audio Electronics, Inc. of Baton Rouge, LA using a combination of WorxAudio X1 line array loudspeakers and a StudioLive Series III digital console.
Creative Sound and Lighting Solutions of Cape Coral, FL, an AV installation company focused on the House of Worship, education, and commercial markets, was contracted to design and deploy the school's new sound reinforcement system. Rob Robinson, a co-owner of the company who oversees everything from system design to installation and training, discussed the project and his reasons for installing the PreSonus WorxAudio line array system.
"This is a beautiful room specifically designed as a performing arts space," Rob explained. "The stage is 60-feet wide and it's exactly 22-feet up to the proscenium. The theater seats around 900 people and has roughly 25% of the floor area angled up toward the rear of the room with stadium style seating. After careful evaluation of the space and the types of activities that take place there, we elected to hang five PreSonus WorxAudio X1 compact line array modules as a single cluster positioned in the centre of the room, just over the front edge of the stage. The 3-ton beam clamp is attached right at 37-feet and, using an 8.5-foot pipe to physically hang the loudspeaker cluster, the bottom loudspeaker is positioned at 22-feet above stage level."
Located in the rear centre of the hall is the FOH mixing position. Here, Rob and his team replaced an aging analog desk with a PreSonus StudioLive Series III 32 40-input digital console/recorder with motorised faders. The new console features full recall with 33 touch-sensitive, motorised faders and 33 recallable XMAX preamps. It also provides a 1 Gb Ethernet port that can connect to a wireless router or directly to a computer for remote control of virtually all features. With this rich feature set, the new mixing console has a multitude of capabilities that will enable students and teachers alike to deliver superbly balanced audio mixes for the most demanding performances.
When queried about those attributes that made the PreSonus WorxAudio X1 line array the ideal choice for this project, Rob offered the following thoughts. "To do an auditorium with a single hang and expect to provide even, consistent coverage from left to right, you need a loudspeaker with broad horizontal dispersion," he said. "In this area, the X1 is exceptional. The X1 provides an industry-leading 160° horizontal dispersion pattern and, as a result, we achieved the even coverage we needed. Regardless of where one is seated, the audio quality is consistent, clear, and very natural sounding."
"I'm equally impressed with the X1 hardware," Rob continued. "The pin-outs are so versatile that you have the ability to aim the bottom box directly down at the front row and still have all the rest of the modules hitting their targets at just the right angle all the way up to the rear of the space."
With both the loudspeakers and the digital mixing console, the ability to get competent technical assistance in timely fashion is crucial to any project of this complexity. Here, too, Rob was very impressed with the support offered by PreSonus' Commercial Audio Division. "Commercial Audio Division Director, Tony Flammia, was on the job site providing us with the proper EASE Focus acoustical drawings and the hardware pinouts for the loudspeaker angles," Rob reports. "In fact, he also tuned and optimized the system. Tony arrived on-site with 4 reference mics, 2 different computers, SMAART software, and plenty of coffee! He helped us time align all the boxes with each other, and with the existing subwoofers that remain. We couldn't have had better support."
Lehigh Senior High School's new sound reinforcement system was installed in June, and while the new academic year is not yet underway, Rob reports he's received plenty of compliments. "The staff were blown away by the clarity and coverage of the sound," he says. "We've been receiving a wide range of kudos. This is a very happy crowd that's looking forward to many years of great sound."
https://www.presonus.com/