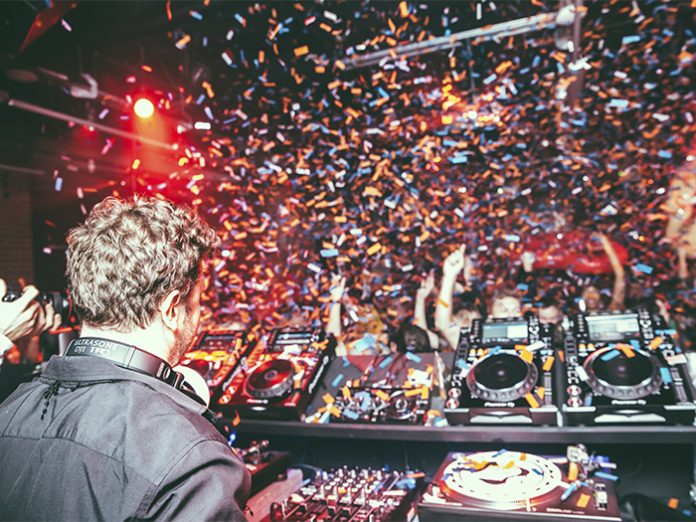 Dukes Studios is a collaborative space in Leeds city centre, housing small creative companies. Dukes also stages live events in its 'Sheaf St' public area which comprises a cafe, bar, event space and terrace. In combination, these spaces create a 400 capacity warehouse venue that can accommodate everything from live music and comedy to conferencing and dance music events.
Dukes Studios has upgraded the sound, lighting and projection facilities in Sheaf St to better support the venue's transformation from impressive conference space by day, to high quality music venue by night. The Audio Group was engaged to install a high quality, flexible solution to cover the events space, cafe and the terrace.
Duke Studios Director James Abbott-Donnelly investigated a number of options before concluding that Pioneer Pro Audio best understood the needs of the project. In his judgment, the XY Series, Pioneer Pro Audio's compact and versatile PA/monitor series used in combination with XPRS high-powered active speakers, would provide the coverage, quality and impact required for the larger music-based events, whilst being discreet and tidy for events where audio quality, though very important, would not necessarily be the primary focus.
The main event space was equipped with four Pioneer XY-122 for left and right mid-high clusters, four Pioneer XY-81 for rear and front fill, and four Pioneer XY-218S delivering the low end. The DJ area is served by two Pioneer XPRS12 as monitors. The system is powered by Powersoft K10, K3 and M50 amplifiers utilising Armoina control software. The cafe space, which by night transforms into a second club room benefits from four Pioneer XY-81 and a Pioneer XY-215S as well as two Pioneer XPRS12 for DJ monitoring and the Yarden is served by four Pioneer XY-81 and one XY115S.