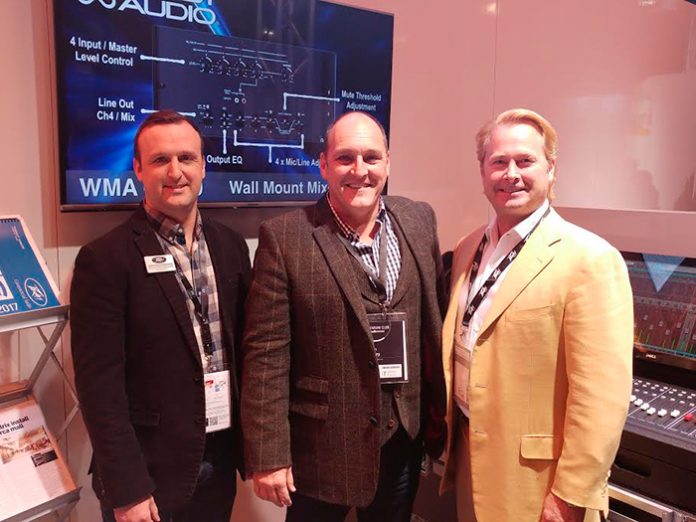 Peavey Commercial Audio has signed a new UK distribution deal with Barnes & Mullins after ending a three-year partnership with the Midwich Group.
Barnes & Mullins are distribution partners for Peavey's musical instrument portfolio and this new deal will see the full Peavey Commercial Audio range join their offering, including Crest Audio, MediaMatrix and the full line of Peavey Professional products.
The deal represents an exciting time for Peavey's UK operations, with dedicated resource to a new pro audio division at Barnes & Mullins. James Kennedy, Operations Manager for Peavey Commercial Audio EMEA said: "Established in 1895, Barnes & Mullins have experience in sales and distribution that few can match. With our musical instruments, we have worked with them for over two years and their expansion into pro audio is a natural fit for us both. Their new pro audio division will provide the focus and drive for Peavey Commercial Audio in the UK and we are excited at the prospect of this new synergy."
Peavey Commercial Audio can be found in many of the UK's premier AV installations, including Heathrow Airport, Harrods, Wembley Stadium and Royal Ascot Racecourse.
Barnes and Mullins Pro Audio (BAMPA) will see further development of a dedicated Pro Audio area sales manager position with full technical backup from Peavey Commercial Audio's UK office, as well as creation of a B&M Pro Audio website complete with trade prices, stock levels, online ordering capabilities and much more.
Brian Cleary, Barnes & Mullins joint managing director commented: "We're very happy to now be taking care of Peavey Commercial Audio. Although this is a new area of the market for Barnes & Mullins, I'm confident that alongside Peavey CMA's technical prowess, we can offer exceptional sales, service and logistical support."