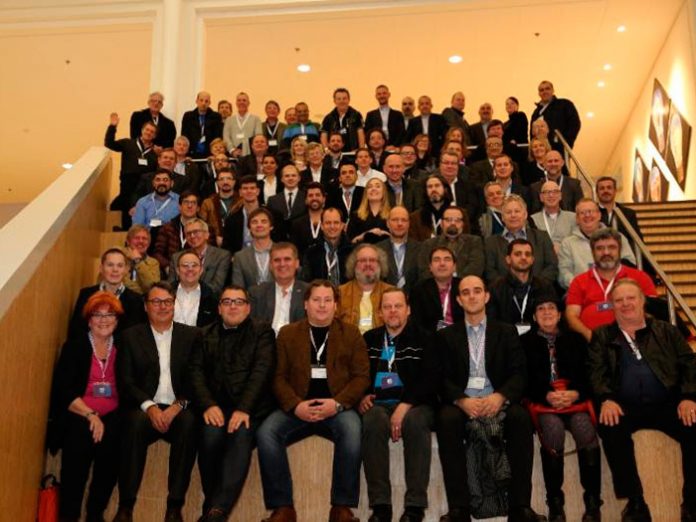 Philips Entertainment enjoyed a hugely successful inaugural partner conference at the end of last month, with over 70 international distributors, dealers and rental operators flying into Amsterdam for the two-day networking and engagement event.
With a title of Enlighten today: Illuminate tomorrow, the conference outlined the group's long term vision for the entertainment technology market. It also served as a platform to reconnect with and listen to its valued partners, introduce its online 'entertainment hub' and launch Club Platinum, a brand new rewards program.
Guests were taken on a tour of the Philips Lighting Application Centre (LAC) in Eindhoven, saw engaging presentations by key people from both Philips Lighting and Entertainment and enjoyed a buzzing social event at stylish accommodation, The Hoxton hotel, on Herengracht.
"We were absolutely delighted to see so many of our partners out to support us," said Philips Entertainment Commercial Manager, Grant Bales-Smith. "Through the tour of the LAC, we introduced our guests to the wider Philips Lighting community and highlighted some of the synergies that exist between Philips' lighting business and our own entertainment industry."
Anna Western, Sales Director at Stage Electrics and Northern Light, commented: "The trip was extremely worthwhile; visiting the Philips Lighting Application Centre was inspiring and really brought into focus the depth of resource and skill base Philips Lighting has to offer dealers and customers."
Throughout the conference, the underlining message was of Philips Entertainment's ongoing development and the importance of engagement with its partner network.
"I found it hugely valuable that Philips Entertainment took the time to share in-depth their plans and sales strategies with us, their dealers," continued Anna. "I came away from the conference with a strong sense that Philips wanted to engage with us and, together, develop a strong commercial partnership."
Grant added: "We'd like to thank everyone for taking the time out of their busy schedules to join us. We've received some fantastic feedback about the value of what we presented and shared over the two days."
Philips Entertainment is made up of its three acquired, industry-respected brands: Vari-Lite, Strand Lighting and Selecon and innovative product line Showline. The 2015 Partner Conference ran from the 22-23 of November.
www.strandlighting.com
www.seleconlight.com
www.vari-lite.com
www.philips.com/showline