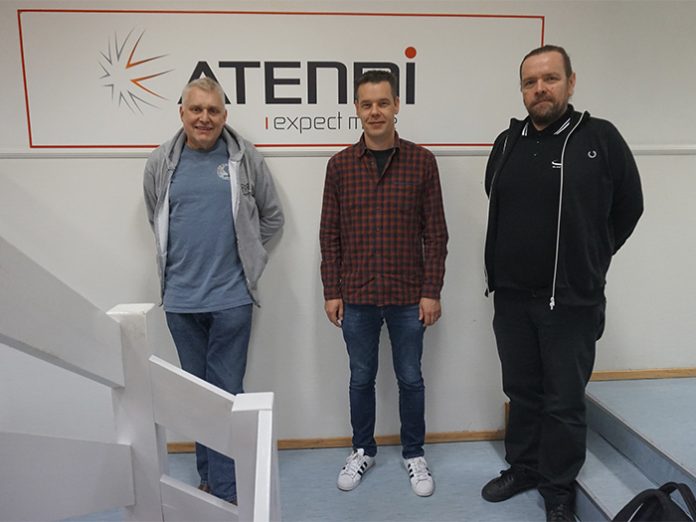 Optimal Audio has appointed Atendi as its exclusive distributor in Norway.
Optimal Audio, part of the Focusrite Group, manufactures a one-stop solution of control, amplification and loudspeakers for small to medium sized commercial installations, with a focus on supporting multi-zoned venues. Its streamlined product-offering works seamlessly to deliver simple-to-install, high quality sound systems that can be easily operated by anyone, not just engineers.
Founded in 2010 and based in Drammen, Atendi supplies audio, lighting, AV and staging equipment to the professional and commercial markets, and is firmly established as a major player in the industry. The company is an importer of leading brands, supplying a wide range of customers, including theatres, TV studios, concert and cultural venues, hotels, conference centres, rental companies, architects and contractors. Focused firmly on excellent service and support, and combining a high quality portfolio with extensive technical expertise, Atendi's skilled team is equipped for any and every challenge.
Raf Willems, Head of Sales and Channel Marketing EMEA, Optimal Audio comments:
"We are delighted to welcome Atendi to the Optimal Audio family. With their proven track record of brand development in Norway, we are confident that they are a perfect fit for us. Øystein, Lorry and their team have built a strong network throughout Norway, and have a thorough understanding of the Norwegian market and its dynamics. Atendi is excellently placed to introduce Optimal Audio to the market, and I'm in no doubt that they will quickly establish the brand as a market leader in Norway."
Øystein Wierli, Head of Sound at Atendi adds:
"It's with great pleasure and high expectations that we represent Optimal Audio. The commercial audio market in Norway has great potential, and Optimal Audio, with a real clarity of purpose, has devised a range from which it is quick and easy to select the right products for your needs. Combining some really smart products with a very competitive price point is sure to be attractive to a host of hospitality, retail, education and house of worship projects."