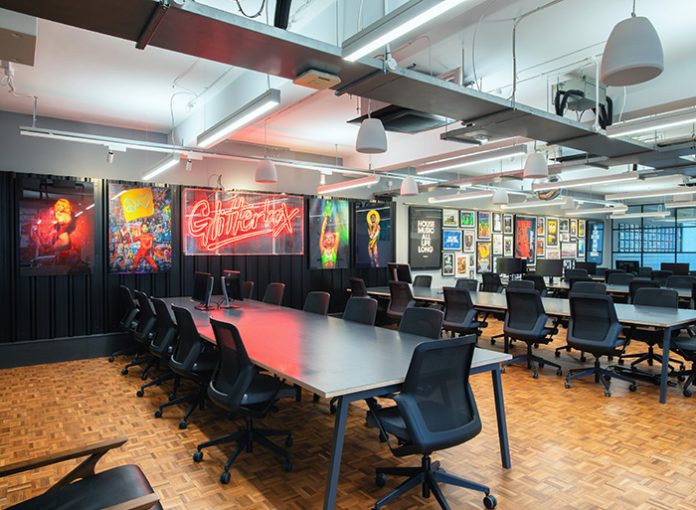 Independent record label Defected Records has occupied a significant space in the UK music industry for more than 20 years. One of the most influential UK house music labels of all time, the brand has expanded its remit, propelling itself forward through its releases, events and festivals to add broadcasting and media innovation to its wide spectrum of creative activities.
10 years in club promotions and A&R for major labels gave Defected Founder and Owner, Simon Dunmore, not only a deep insight into the culture of UK house, but also the wider direction of travel of the music industry. Successfully negotiating the challenge of the Coronavirus pandemic drew upon every ounce of resourcefulness, but Defected has emerged stronger than ever, having dominated the digital events space with a series of online initiatives that reimagined what was possible for an independent label to achieve. Defected's vision of a 'New Era Music Company' sees the brand set its sights on becoming an influential broadcasting and media hub. 
Integral to this ambition has been the full renovation of Defected's East London HQ, which is set on two levels, and houses offices for the majority of its workforce. Fully renovated in 2020 by design agency Brinkworth, the centre also has a basement floor with events facilities, as well as a recording studio fully equipped with state-of-the-art technology for high-quality music recording, live streaming, content creation and more. With a capacity of over a hundred for parties, panels and workshops, documentary screenings, presentations and a host of other activities, Defected's basement hub will host a weekly programme that brings together artists, fans, creatives and entrepreneurs. In keeping with Defected's ethos, the hub has been equipped throughout with a comprehensive, zoned Pioneer Pro Audio sound system.
Integrator Cosmic Electronics was the natural choice to carry out the audio system installation, having worked with Pioneer Pro Audio on many occasions, including the deployment of its XY-Series loudspeakers at Defected's London pop-up store.
A total of 13 different spaces were covered by loudspeakers from across the Pioneer Pro Audio range, drawing from both the compact and versatile professional XY-Series, as well as the recently introduced range of ceiling loudspeakers. Whilst the Defected team wanted music to flow through the whole building, it was important that it could be restricted to certain zones at the flick of a switch depending on the specific requirements of a given event.
In order to achieve an immersive club sound, Defected's main events space in the basement was equipped with four horizontally flown XY-122 12-inch two-way full-range loudspeakers, complemented by a single horizontally flown XY-81 eight-inch two-way full-range loudspeaker and an XY-218S high-power subwoofer. A further two XY-81 units were deployed in the DJ booth in combination with a single XY-115S 15-inch bass reflex subwoofer, whilst the chill out area also benefited from two horizontally flown XY-81 loudspeakers.
Mark Damon, Technical Director of Cosmic Electronics commented:
"The XY loudspeakers are much more compact than those of other manufacturers and very much suited the venue's design because they're discreet, yet formidable. They've always exceeded our expectations without the requirement for excessive tuning as they're exceptionally flat in acoustic design. They're also extremely well built and reliable."
The system is comfortably able to meet the demands of the wide variety of events to be staged, offering all the clarity and power required for everything from spoken presentations to creative events, as well as authentic club sound for gigs and parties.
For complete audio coverage of the entire building, Pioneer Pro Audio CM-C56T high-quality 6.5-inch ceiling loudspeakers housed within custom pendants designed by Cosmic Electronics were installed across all of the offices, meeting rooms, WC and kitchen facilities. In the main office, two XY-115S subwoofers supplemented the ceiling loudspeakers and, similarly, a single XY-115S was installed in the main meeting room to enhance low end. These could be easily removed if not required. A total of 32 CM-C56T ceiling loudspeakers were deployed throughout, wired to deliver high-quality stereo sound into all areas.
The system is powered by Powersoft DSP amplifiers and controlled via a fully adaptable DANTE system that is housed in a control room and operated by a smartphone or tablet app, enabling audio to be routed from any source to any zone in the building with no loss of quality. Wall-mounted source and volume controls are also located in the offices and meeting rooms.
Defected Owner, Simon Dunmore is more than happy: 
"Everyone is wowed! When we bring people downstairs, they see the environment is amazing and when you align it with the sound system they're just blown away – it's a universal thumbs up. Across the rest of the building the sound is clear and that's great because it doesn't interrupt your thoughts, so you can work. The dynamics are consistent wherever you are in the offices, creating a great environment for working and listening to music at the same time! 
"We have a long-standing relationship with Pioneer Pro Audio, and really there was nobody else to consider when it came to installing a sound system. They're forward-thinking and we hope they continue to be our partner for a long time to come."
Since the successful completion of the installation, Pioneer Pro Audio has been recognised by Defected as its Official Audio Partner, whilst Pioneer DJ is named Official Technical Partner. In this capacity, Pioneer DJ will work closely with Defected to integrate the Pioneer DJ brand and products into Defected's ongoing programme of activities.