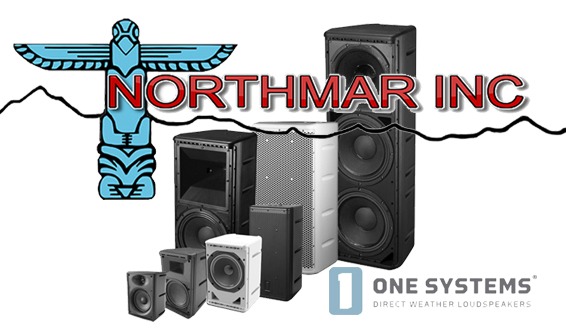 Northmar Inc., headquartered in Seattle, Washington, has been named the manufacturer's representative for One Systems, Inc loudspeakers in the USA Pacific Northwest territory. The announcement was made by Garry Templin, director of sales, North America.
"We are proud to be representing the One Systems product line," says Bob Entrop, Jr., president at Northmar. "Our goal is to bring significant value to both our customers and manufacturers. We are looking forward to educating our customers on the level of performance that One Systems products offers. Their products provide the ideal solution for the seasonal changes in the Northwest's climate."
Northmar has specialized in the sales and support of professional/consumer audio products and electromechanical components since 1952. The company has an excellent reputation for providing outstanding customer service and extensive product knowledge to their clients.
"The Northmar team is very knowledgeable and has the experience demanded by dealers when specifying and purchasing high quality professional audio systems," adds Templin. "We are looking forward to working with them and seeing them expand our customer base in the Pacific Northwest."