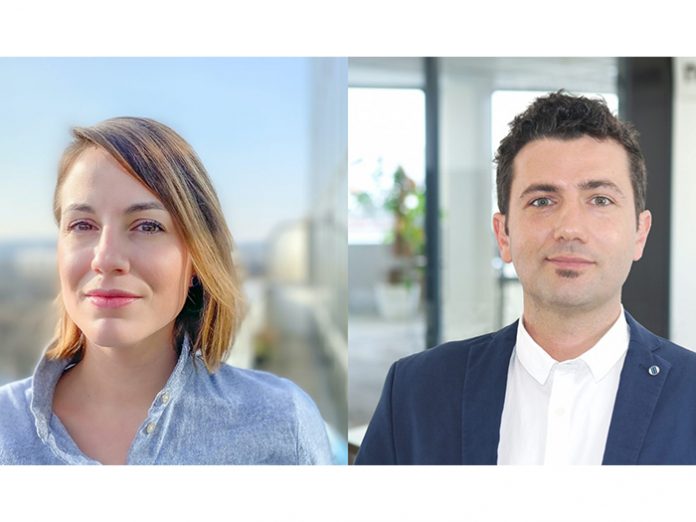 Newsbridge has expanded its Sales Team with Carole Pigeard and Sebastien Letemple Dit Chapuy, former Ross Video and Dalet Executives.
In her new position as Sales Director, Carole will lead a team of regional sales & partnerships managers with in-depth industry backgrounds.
She will be responsible for defining the company's global sales expansion strategy, building up channel partner programs and overseeing top talent acquisition.
With more than 10+ years of experience in international sales development for broadcast industry softwares, Carole brings a proven track-record and specialized skill-set to the team.
In her previous roles as Business Development Manager for New Solutions (EMEA) at Ross Video and Sales Manager (Africa & LATAM) at Octopus NRCS, she will be carrying over extensive background knowledge of newsroom experience while leveraging her EMEA broadcast industry network.
Carole commented: "I look forward to leading this new team while concretizing Newsbridge's growth and expansion objectives. It's exciting to dive into the Deep-Tech world, as part of a company with in-house AI, Cloud and Product experts to deliver next-gen media valorization to rights-holders."
As Regional Sales Manager, Sebastien joins Newsbridge with 15+ years of experience in both the Broadcast & Media and IT (Delivery and R&D) Industries.
With a majority of his career spent in sales management with Dalet, he brings extensive knowledge in facilitating the pre and post sales delivery of large scale production, management, and delivery systems for leading EMEA and APAC organizations.
At Newsbridge, Sebastien will be responsible for developing new sales regions through direct sales and partnerships. He will also be driving key customer deals, managing accounts and leading sales engineering efforts. All this while working closely with Carole to further develop, expand and nurture media relations.
Sebastien commented: "As part of the Newsbridge Sales team, I look forward to sharing this ultimate platform for next-gen media valorization with leading organizations. This is a unique opportunity to be part of a company harnessing groundbreaking Multimodal AI technology."