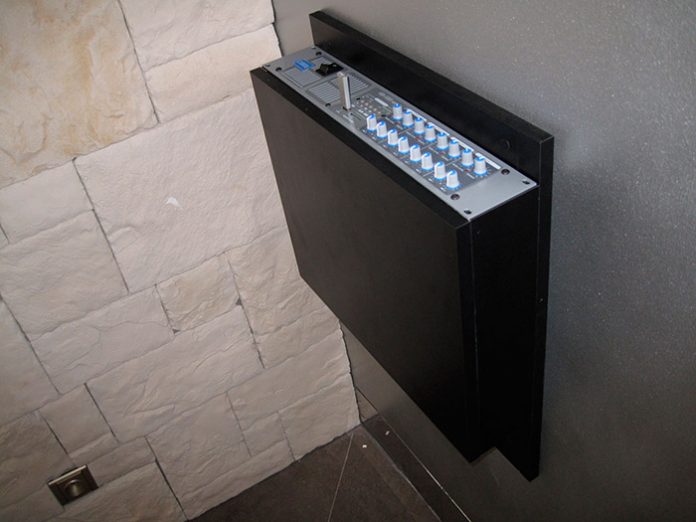 Prague's O2 Arena, one of the most modern venues in Europe, with a capacity of up to 18,000, annually hosts sports, music and cultural events for domestic and international sports athletes, musicians, bands and artists. The O2 Arena embraces modern technology encompassing its very own television studio, an internal TV distribution system, sliding grandstands, superior acoustics and advanced telecommunications.
In addition, the spectator areas within the O2 arena floor, including VIP boxes and seating areas, there are lots of commercial areas with vast lounges, restaurants and bars, in addition to a number of hireable spaces for press conferences, seminars or conferences.
The prestigious VIP Premier Club within the 02 Arena recently undertook an upgrade to its installed audio system in order that VIP guests can enjoy a better background music experience within its VIP zones.
Jan Plíhal, responsible for Media Technology at the 02 Arena commented: "The new sound system for the Premier Club requires an unobtrusive installation, with minimum building intervention, that provides ambient sound throughout the entire space."
"The Premier Club is divided into several zones where clients can enjoy more privacy," continued Jan, "whether at the central oval bar, corner fireplace or conservatories, the requirement is for a simple-to-operate system that allows both synchronous cover throughout the entire space and separate individual sound zones."
The audio solution was provided by Audiopro, based in Prague, experts for solutions in the field of professional audio, communication and conference technology.
Andrew Žatečka, from Audiopro, added: "With regard to the incorporation of sound into the Premier Club we were required to provide a discreet installation, with high-performance and ease of use."
"The Cloud 46-120T Media zone mixer amplifier with proven reliability became the obvious choice for distribution of the audio sources, because everyone can handle its operation, even without much training. We matched the Cloud mixer amplifier with Electro-Voice Evid C8.2 ceiling speakers which are discrete and complement the Cloud sound," explained Andrew.
"If you are lucky enough to visit the VIP area at the O2 Arena, we believe your cultural or sports experience is further enhanced listening to high quality audio," added Andrew.