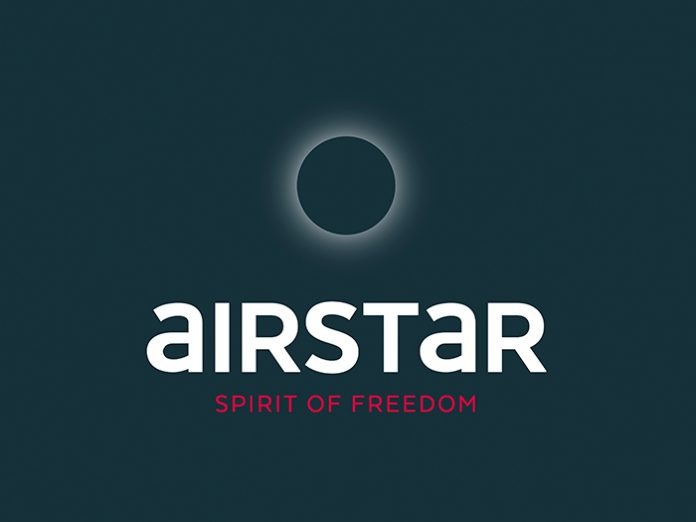 Airstar, the world leader in the design and manufacture of inflatable technologies for the lighting, architectural and aerospace industries, recently unveiled a new brand identity. More than just a graphic evolution, this brand image update represents a major step for the French manufacturer, who has established itself as a major player in the lighting, architecture and aerospace.
Emilie Chabert-Bailly, Airstar Marketing Director, instigated the move. She explains: "Our goal as a company is to inspire creativity and push back the technological and aesthetic boundaries. Since 1994, Airstar has experienced constant growth, which accelerated dramatically over the last few years. In order to support this success, our eyes have been firmly set on technological innovation and business development. Last year, we recognised that it was time for a brand update which would improve our positioning, and better reflect our values, businesses and ambitions."
The Airstar website now boasts a brand-new group portal from which visitors are invited to click on one of the company's three core industries.
Unarguably, the cornerstone of any brand identity is the logo. David Hairion, President and founder of creative agency Made In Mouse, and creator of the first Airstar logo in, comments: "Airstar's graphic expression had inevitably aged since 1994 and the challenge was to encompass the company's new markets (aerospace and architecture) while keeping its historical DNA in lighting balloons."
To create the new logo, Made In Mouse recognised that the lighting balloon was the genesis of the company, when inventor Pierre Chabert came up with idea of integrating a lighting source in an inflated sphere. "Airstar's lighting balloon is often described as a portable sun, so we used this allegory as a symbolic and graphic representation," describes Hairion. The result is a beautifully stylish and uncluttered circle surrounded by a halo of light looking down on the baseline Spirit of Freedom, which perfectly represents the brand philosophy: contributing to build a better future with constant boldness and innovation.
2016 was a critical year for Airstar's marketing and communication department, as Emilie Chabert-Bailly stepped in to take the role of marketing director. "We started by structuring our marketing department, before working on clarifying and simplifying our product range, which is now divided into three clearly distinct activities: Lighting, Architecture and Aerospace. Then we looked at the operational side of things, operating a complete overhaul of our marketing tools including our sales materials and website."
Building on over 20 years of unrivalled expertise in inflatable structures and lighting balloons, Airstar has huge ambitions for the future: "This new brand identity will not only foster our position as a world leader, but also help us stand out from copycats and forgery. We are in an ideal position to further improve our reputation", concludes Chabert-Bailly.