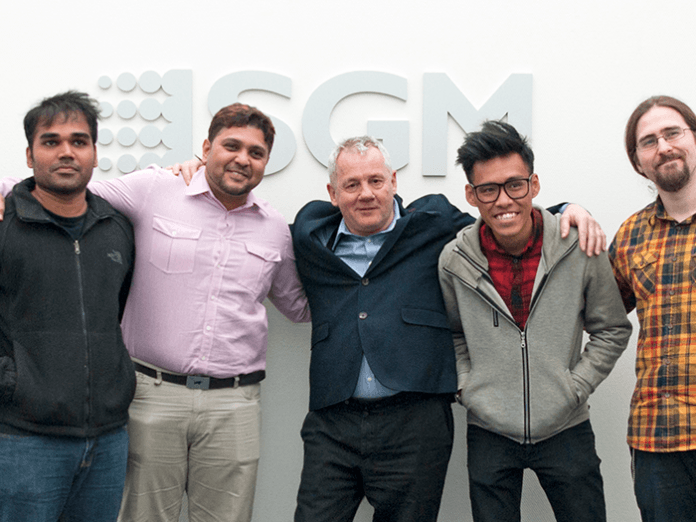 Since taking ownership of SGM in February 2012, CEO Peter Johansen and his team have embarked on a journey to become the world's leading manufacturer of LED lighting technology. With heavy investment in development and manufacturing, 2015 ended on a high with a significant injection of capital to boost the company's global presence. On a mission to intensify focus on the Asia Pacific region, as of 1 January 2016, SGM has appointed Vijay Thaygarajoo as Area Sales Manager for Asia Pacific.
Apart from Vijay's appointment, to further strengthen SGM's commitment to the area, a new SGM Service Centre has opened in Singapore to provide fast and reliable service to customers around the region, supervised by Billy Magendran. Highly recommended by local associates, Vijay scheduled a meeting with Peter Johansen and his team, and soon after the agreement was in place. Vijay said: "I have spent my entire career in the lighting industry and I've kept my eye out for opportunities with SGM for a while. What attracted me is the company's vast product portfolio for both architectural and entertainment lighting, and Singapore is the perfect gateway into Eastern territories."
Vijay believes the SGM brand is starting to gain a significant foothold in the Asia Pacific region – particularly due to a couple of recent projects: one of them a project staged last year by Hexogon Solutions Pte who had been appointed to light up the City of Singapore during the 2015 Formula 1 Singapore Grand Prix. Indonesian distributor, PT Goshen Swara, completed a project involving 40 P-5s and 40 Q-7s for Indonesian broadcasting company D'Six Studio. Several other projects have also contributed to cementing SGM's name and reputation in the region as a manufacturer of innovative LED lighting.
Vijay predicts golden days for the IP65-rated G-Spot and G-1 Beam Beam LED moving heads, due to the many prospects present in the region, ranging from outdoor venues to nightclubs and casinos. Also, the EDM genre has been on the rise and with larger events and touring productions offering vast opportunities for SGM's extensive product portfolio. In the architectural segment, the high-performance colour LED, P-5, is already a popular fixture, and with an LED range primarily based on IP65-rated, maintenance-free solutions, SGM is predicted to offer many new industry standards for the Asian region.
Having formerly operated from a base in Thailand, Asia Pacific holds a special place in the heart of Peter Johansen: "With Vijay at the helm and the new Service Centre in place, we've got both the right man for the job and the appropriate infrastructure to support him. We look forward to working with him closely and to establish our position in the region."