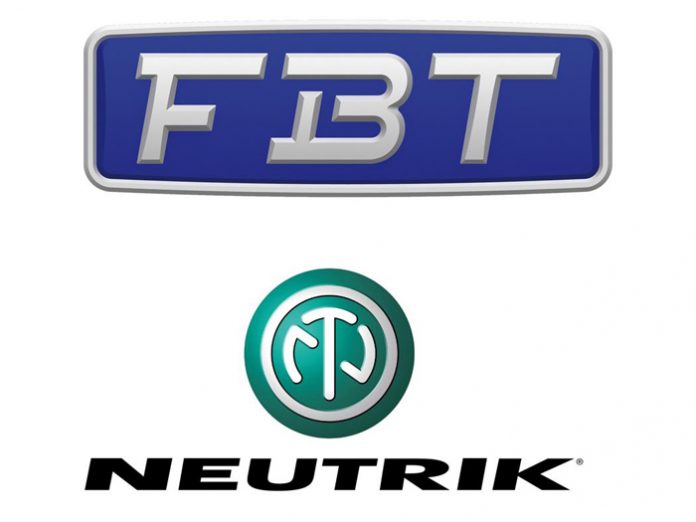 Neutrik is set to deepen its reach into the UK's key high-end MI and pro audio markets with the appointment of FBT Audio (UK) as an authorised distributor.
Having come into effect on June 1st, the agreement has been hailed by Neutrik UK Managing Director Mark Perrins as: "the culmination of a long search for the right partner".
The trusted choice of professionals worldwide, Neutrik has upheld an industry leading position for more than 40 years. Renowned for its extensive range of the highest quality cable and chassis connectors, the manufacturer is best known for serving the professional audio and video markets with applications ranging from broadcast and recording through to live sound and video. Its reputation is equally impressive within the high end MI and portable sound markets – a strength that FBT Audio will reinforce as it brings Neutrik to new customers across the UK.
"We are intent on bringing the highest quality product to this very important market, and we have been assessing a strong partner in the UK who can help us to achieve that goal," explained Mark. "We are delighted to have appointed FBT Audio, serving a range of MI and pro audio based dealers and distributors. Coupled with high quality product from FBT, Neutrik has also been impressed with the quality of customer service and extensive additional market coverage that FBT Audio can offer. We are looking forward to a long and enjoyable relationship as we explore new markets and meet new customers."
"Some brands are rightly considered the gold standard in their field – a description that absolutely applies to Neutrik," commented FBT Audio Managing Director Mark Parkhouse. "This agreement strengthens our position within the UK and opens exciting new opportunities. I'm proud to represent such a highly respected range of products and I'm looking forward to helping Neutrik reach new heights in the UK."