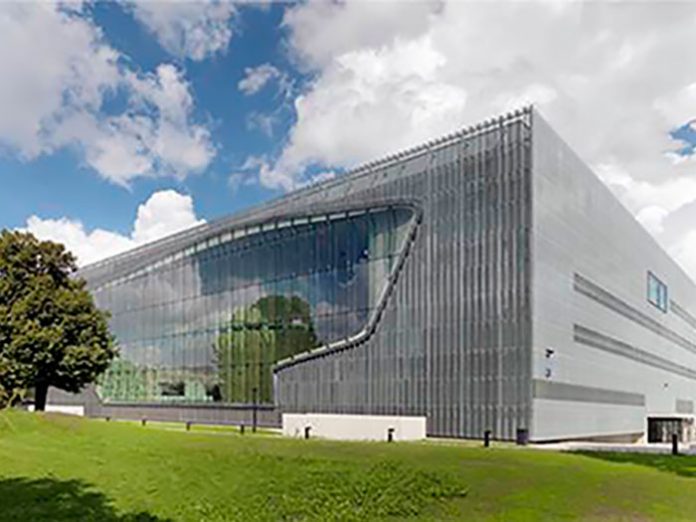 The POLIN Museum of the History of Polish Jews in Warsaw has been equipped with an integrated and networked safety and security solution from Bosch. The highly customised solution comprises fire detection, evacuation, intrusion detection, access control and video surveillance, which has been designed for very strict security requirements, in particular of the police and security authorities. Should requirements change in future, the entire security system can be easily expanded and adapted.
Worldwide, the Museum of the History of Polish Jews is one of the most prestigious museum facilities. The core exhibition presents thousand years of history of the Polish Jews on 43,000 sq ft. Furthermore, the museum offers a rich cultural program, including temporary exhibitions, films, workshops, concerts, lectures and much more.
To protect visitors, employees and exhibits from fire at its best, local Bosch partner Elektroprojekt installed Modular Fire Panels Series 5000 with redundancy and Remote Keypads Series 5000. The panels operate with intelligent point-type and linear beam smoke detectors. This system is closely integrated with the digital PRAESIDEO public address and evacuation system from Bosch. PRAESIDEO allows automatic distribution of four different evacuation messages to specific parts of the building. In order to guarantee optimal intelligibility in the acoustically difficult environment with high ceilings, Bosch performed a series of room simulations before planning the sound system. Depending on location, five different types of loudspeakers were employed, including, for example, column speakers and in-ceiling speakers.
With regard to intrusion detection, a Modular Alarm Platform 5000 with 700 intrusion detectors secures administrative and office areas but also the storage with the museum's collection. Additional, non-public areas are also secured by an access control system with AMC Controllers and about 190 card readers.
Video Surveillance in the museum consists of Bosch's Video Management System (BVMS), Video Recording Manager (VRM) and multiple network cameras including camera's with starlight technology, which are able to deliver high quality images even in extreme low light conditions regardless of object movement. The Video Recording Manager from Bosch helps to easily manage large data volumes with maximum reliability as it supports both efficient load balancing and failover recording in case the primary storage array is full or unavailable.
All safety and security systems in the POLIN Museum are IP-based and tightly integrated through Bosch's Building Integration System (BIS), allowing for centralised operations and alarm management.