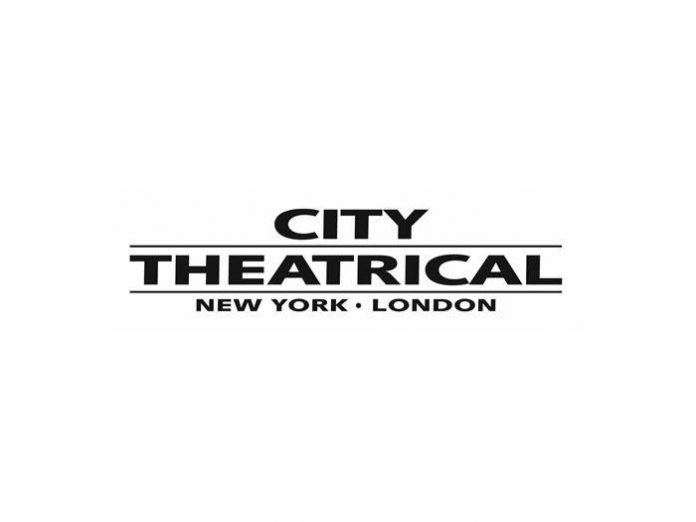 City Theatrical's Multiverse wireless DMX/RDM technology is available for film & video projects with Multiverse Studio, in dual band 900MHz/ 2.4GHz functionality for North America or 2.4GHz band for usage worldwide.
With Multiverse Studio Receiver, Multiverse Studio Kit, and Multiverse Studio Add On Kit, you can enjoy all of the revolutionary benefits of Multiverse wireless DMX – more data sent using less radio energy, multiple universe broadcasts, scalability, ease of use, and more – with these uniquely designed products to help bring speed and reliability to wireless DMX or RDM setups for film projects.
Multiverse Studio Receiver
The Multiverse Studio Receiver brings the advanced features of the Multiverse wireless DMX/RDM system to the film and video world, where fast setup and reliability are key objectives. The weather resistant Multiverse Studio Receiver contains a long-life lithium-ion polymer battery giving 20 hours of use. The Multiverse Studio Receiver has a full four button user interface with a backlit LED display that makes setup easy and gives feedback on system performance. Its case is IP61 rated plastic, making it splashproof and rainproof (but not for permanent outdoor use).
The DMX corded connector allows the Multiverse Studio Receiver and external antenna to hang below the lighting fixture, giving improved data fidelity.
Multiverse Studio Kit
The Multiverse Studio Kit provides all the tools lighting technicians need to quickly plan, setup, and operate wireless DMX/RDM on set.
The Multiverse Studio Kit includes:
– Six battery powered Multiverse Studio Receivers
– One Multiverse Transmitter with hanging bracket and clamp (for multi universe broadcasts)
– One Multiverse Node with hanging bracket and clamp (for single universe broadcasts)
– One DMXcat Multi-Function Test Tool (to turn on and troubleshoot any lighting fixture on set)
– One RadioScan Spectrum Analyzer (for broadcast planning)
– Plus, various accessories to keep your equipment organized, mounted, and charged.
Multiverse Studio Kit 5938 with Truecon cord connected
Just drop the Multiverse Studio Receiver onto its slot in the case, and it will begin charging. Individual chargers and USB cables are also included to enable charging or powering individual units outside the case.
Multiverse Studio Add On Kit
Individual chargers and USB cables are also included to enable charging or powering individual units outside the case. The Multiverse Studio Add On Kit provides six additional Multiverse Studio Receivers for users to expand upon their full Multiverse Studio Kits.
Multiverse Studio Kit and Multiverse Studio Add On Kit, side by side
The Multiverse Studio Add On Kit includes:
– Six Multiverse Studio Receivers
– Six USB-A to USB-C cable, 1m
– Six Power Supplies, 100-240VAC input, 5VDC output
– One Power Cord, PowerCON True 1, 8' long
– Pelican case with contactless charging