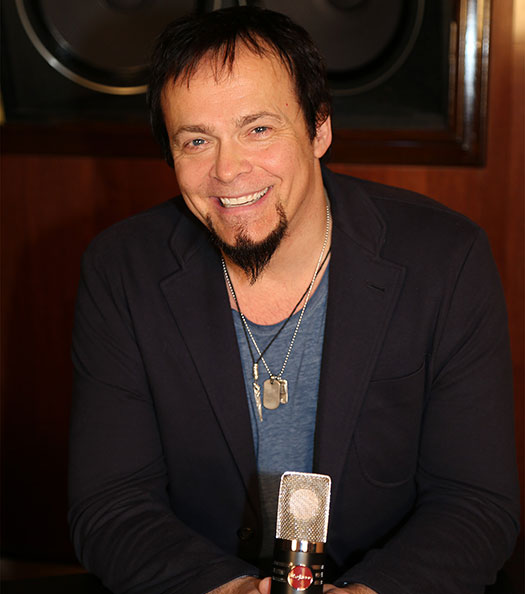 The Astonishing, the 13 studio album from American progressive metal band Dream Theater, was released on 29 January on the Roadrunner Records label. This new recording is a 34-song, double CD rock opera opus that tips its hat to classics like The Who's Tommy, Andrew Lloyd Webber and Tim Rice's Jesus Christ Superstar, and Pink Floyd's The Wall. With a story that centres around a band of rebels trying to defy an oppressive empire – with music playing a central role – The Astonishing has received critical acclaim. Capturing the performances as accurately as possible was crucial to the nature of the music and the spirit of Dream Theatre. To ensure the best possible results, microphones from Mojave Audio and Royer Labs were used extensively.
Mixer/Engineer/Producer Richard Chycki served as the Chief Engineer on The Astonishing. As an Engineer and Mixer whose clients include such rock royalty as Rush, Aerosmith, Skillet, Mick Jagger, and similar artists, Richard knows what it takes to capture the essence of rock and roll. To ensure the best results on The Astonishing, he used Mojave Audio's MA-1000, MA-301fet, and MA-101fet microphones along with R-121, R-122V, and SF-24V ribbon mics from Royer Labs. More specifically, Richard used the Mojave Audio MA-1000 for vocal capture on several tracks and the MA-301fet on the electric guitars. He discussed his experience with these mics in particular.
"For the electric guitar, I used a combination of the Mojave MA-301fet and a Royer R-121 while miking a Mesa guitar cabinet outfitted with a single 12-inch transducer and another Mesa cabinet stocked with four 12-inch V30 speakers," Richard reported. "For this album, we exclusively used a prototype of John Petrucci's JP-2C Signature Mesa Boogie head for all of John's electric guitars. Needless to say, capturing it in all its glory was crucial. The MA-301fet has a frequency response that is particularly well suited for capturing heavy, ballsy electric guitar – especially when coupled with a Royer R-121. The Mojave MA-301fet performs very well in a high SPL environment and is a perfect complement to the Royer 121. It was used mostly in its cardioid polar pattern setting with close miking to take advantage of the extra bottom end due to proximity. The MA-301fet is unique, yet wonderfully stable and predictable, making my job that much more fun."
Richard also spent considerable time with Mojave Audio's new MA-1000 Large-diaphragm Multi-Pattern Tube Condenser Microphone. Being the first model in the company's new Signature Series line of products, the MA-1000 features an original new old-stock 5840 tube, a 251-style capsule, and a custom-designed transformer built by Coast Magnetics. Chycki described his experience using the MA-1000 on select vocal tracks. "I was very impressed with the MA-1000," he reported. "The mic has a silky, authentic quality that could easily withstand the rigors of a trained, wailing vocalist at ground-zero without breaking a sweat. It was a great choice on this project."
The Astonishing was recorded from January through October 2015 at Cove City Studios, Glen Cove NY and Street of Dreams in Toronto, Canada. The project was mixed at Germano Studios, New York. During the numerous recording sessions, Richard also used a combination of Mojave and Royer mics for several other applications. For miking the drums, Richard used two Royer R-121's for overheads and a combination of the Royer SF-24V and R-122V for room/ambience miking. The Mojave MA-101fet worked its magic on the snare drum and also saw double duty for capturing acoustic guitars.
Part of Richard enthusiasm for microphones from Mojave Audio and Royer Labs stems from his experience with the companies' customer and technical support services. Chycki offered the following thoughts, "Support is such an important issue. When the studio clock is ticking, there is always the opportunity for things to become stressful. On this project, all my support requirements were answered quickly by knowledgeable staff, which resulted in all of my sessions being smooth and seamless – just the way I like them."
Before turning his attention back to the business of the day, Richard offered these parting comments about his experience with the microphones of Mojave Audio and Royer Labs. "I really enjoy making rock tracks that are both hard-hitting and hit-radio-friendly," he said. "To that end, Mojave and Royer mics are part of my secret weapon arsenal. They're versatile, well-built, and sound killer on so many sources."