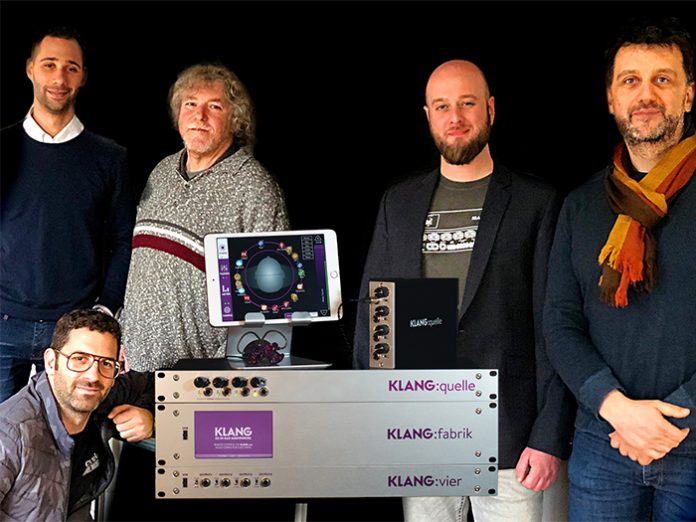 KLANG:technologies announces the appointment of Mods Art as distributor of its range of 3D personal monitor mixing systems in Italy.
Founded in 2010, Mods Art is a young but highly experienced distributor of audio, video and lighting for the entertainment sector. The company, owned and managed by general director and chairman, Giacomo Larìa, and technical director and CEO, Luigi Lombardi, focusses on products which use the latest technology to offer performance and reliability. Mods Art believes support is a defining factor in distribution and provides a comprehensive range of pre and after sale services.
Mods Art will be adding KLANG:technologies to its portfolio of fifteen brands including Solid State Logic, Yamaha and Outline.
Giacomo explained: "I first heard about KLANG:technologies when working for Yamaha Music Europe and have followed its progress closely since then. We chose to distribute KLANG as they are innovative and establish new standards for monitoring. The products also offer the high performance and excellent build quality that are essential for the brands we offer our customers. We work with the best brands in the industry and KLANG is an ideal fit for our business."
Phil Kamp, KLANG:technologies' Head of Sales, commented, "We are pleased to welcome Mods Art as our distributor for this key European market. Their dynamic approach and technical expertise are ideal for introducing products that set new benchmarks. With the perfect line-up of compatible brands, I am confident they will do an excellent job and I look forward to working closely with them."