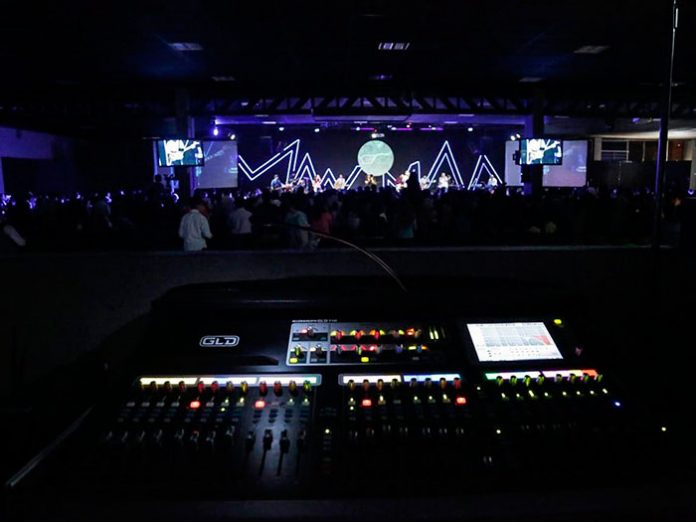 Congregación Conquistando Fronteras
 Church
 in
 Mexico
 City
 recently
 installed Allen & Heath's GLD-112 digital mixer combined with ME-1 personal monitors as its new upgraded FOH and monitor system.
With increasing technical demands, the Church was having to regularly hire in additional audio equipment from local rental companies to manage its larger events, so it decided to install a new system that could manage all of its technical requirements.
"We knew that a digital mixer was the answer, and we chose GLD because it has a very intuitive configuration, easy operation, ability to do multitrack recordings, interconnectivity with other equipment, and has the audio quality that we were looking for," explains head engineer, Elí Barrera.
A GLD-112 digital mixer, accompanied by an AR2412 remote IO rack and AB168 stagebox, was installed to manage FOH and monitor mixing, with ME-1 personal monitor mixers provided to enable musicians to manage their own monitor mix and alleviate the workload of the technical staff.
"We found the answer to all our needs in GLD – multitrack recording, USB recording, a large number of matrixes and auxes, DCAs, RTA, and a great variety of digital FX, especially for vocal and instrument control," concludes engineer, Caleb Gómez.