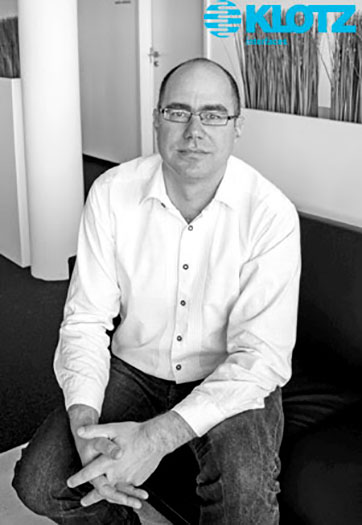 Matthias Bauer has joined the ProAVM & MI divisions as Technical Consultant.
Hailing from the Upper Bavarian town of Markt Schwaben, Matthias Bauer was a sound technician at Tonwerk München and Bavaria Bild und Ton from 1996, before moving to WdW Productions in February 2000 as a Sound Engineer and later Supervising Sound Engineer. He remained with the company until 2014. Matthias Bauer recently qualified as an Electronic Equipment and Systems Engineer.
At Klotz AIS, he will be at the interface between customers, sales and order processing and will support the national and international sales department.
Matthias Bauer will also be responsible for internal coordination of customers' technical consulting and project enquiries, and will process tenders and enquiries up to quotation issue.